(SOLD OUT AND COMPLETED) – see 2019's details
The Vlad Dracula Expedition 2018 – a seven-day dinner party through Romania:
We we will be hosting the Dracula Expedition again in 2019. Please contact us if you are interested in the details for 2019. We can't take anymore bookings for 2018, but you can follow our expedition on Instagram  and our Facebook page. 
Group size: 12
Scroll down for full itinerary and prices for 2018:
We've made the reservations–you just need to pack a costume and your inner child (or demon) for this howling Halloween party across Romania. Our seven-day (small group) expedition includes dining on October 31st in the chamber where real-life Dracula, Vlad Drăculea (known as Vlad the Impaler), was born in 1431. We'll be sleeping that night, across the street, in an inn of similar vintage, inside the (UNESCO) medieval walled city of Sighisoara. We were the first (and are the only) to ever host a dinner party in the room where Dracula was born, and our 2016 group didn't even make it through cocktails before we were regaling each other with spine tingling experiences from our lives. We'll also be special guests at the ultimate costume party at Bran Castle (known as Dracula's castle, built circa 1377) which was owned by Vlad's grandfather (Mircea the Old) and was attacked by Vlad in 1460.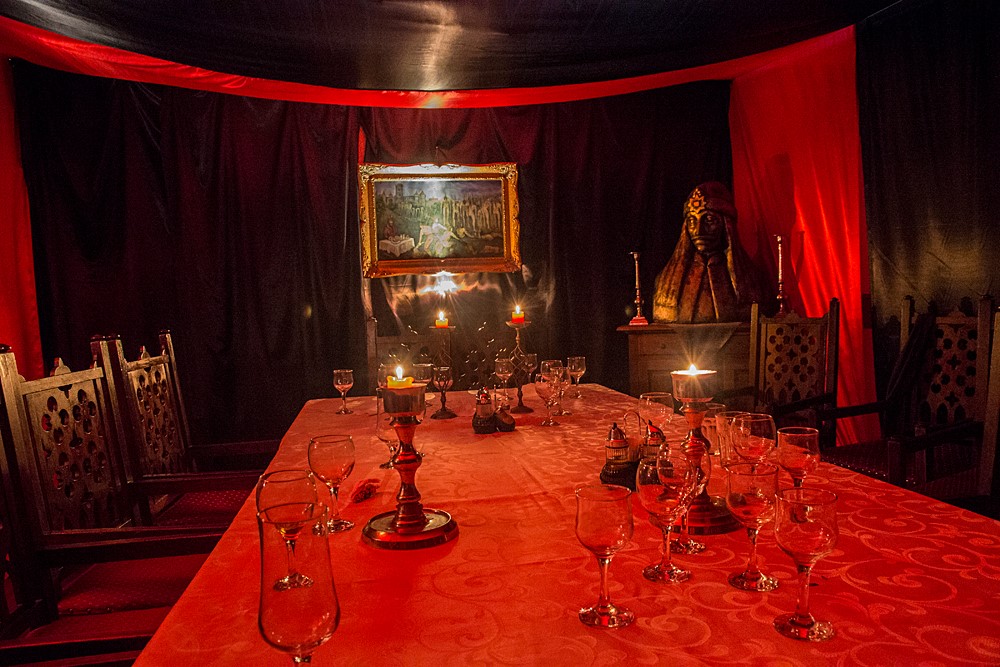 Our Transylvanian guide (with whom I explored Romania with extensively) and I have designed a journey that will take us to the best local haunts: medieval castles with gruesome history, torture chambers, moody cemeteries, all contrasted with one of the most beautiful times of year to visit Romania which will be glowing in autumn colours. And Christopher Campbell, professional photographer (Chatelaine, Food Network, Harper Collins), will be guiding you during our escapades to capture photos of a lifetime, whether you're using a mobile device, point & shoot, or a DSLR with multiple lenses. Plus he'll be providing you (throughout the expedition and when you get back home) with digital images of your adventures.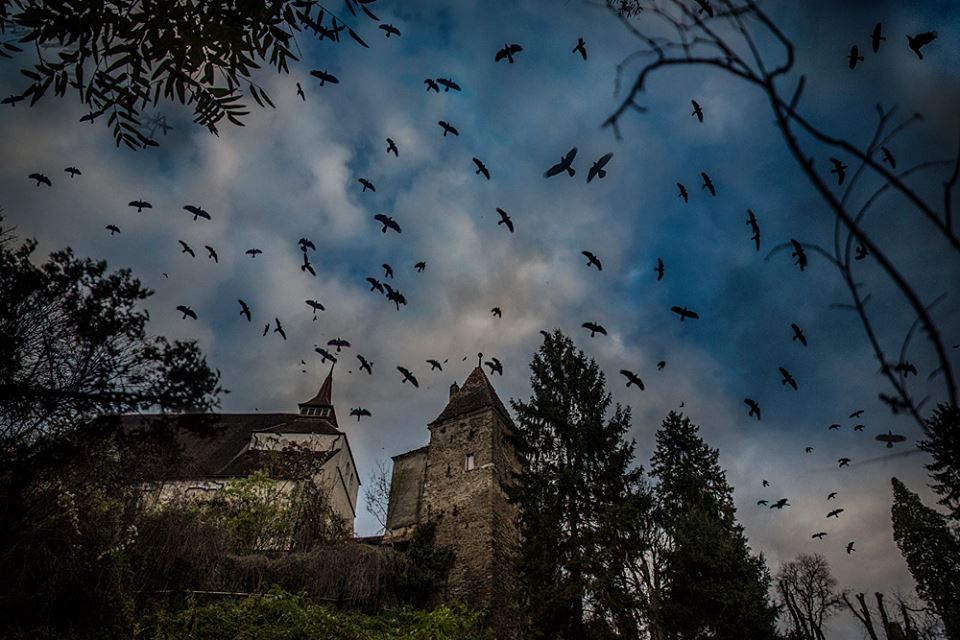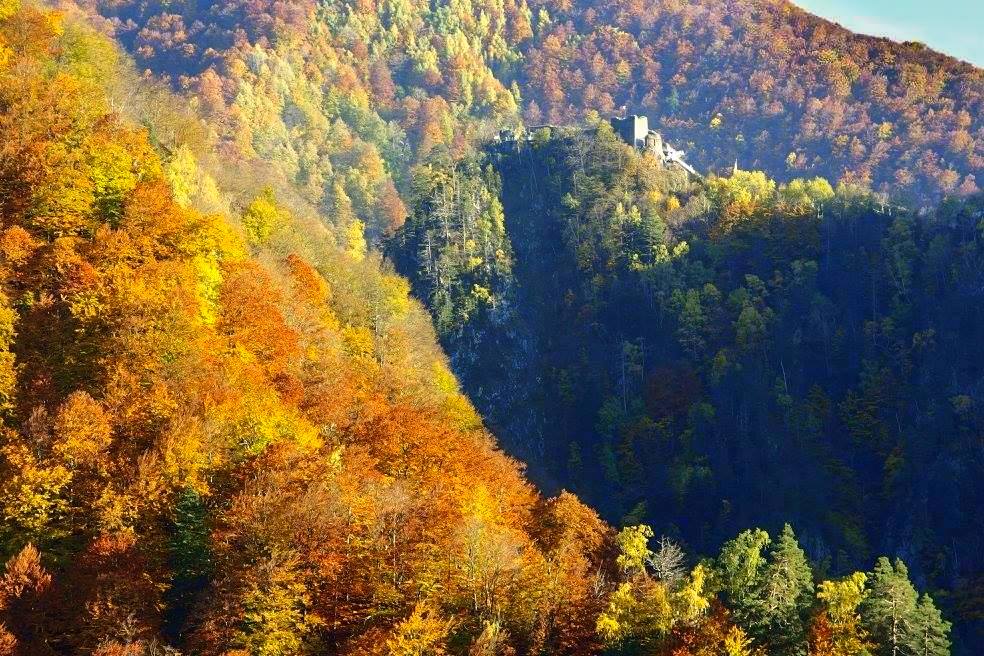 Included in the 1590 Euro price for this seven-day cultural adventure: all meals which you order from the full restaurant menus (you can go on a diet when you get home), 4 star accommodation, licensed Transylvanian (tour operator) guide and translator, activities/entrance fees, some booze, pro photos, and our private vehicle and driver while on this phenomenal tour. Kirsten Koza Adventure Travel Writer Writers' Expeditions Host: info@kirstenkoza.com and kirstenkoza@gmail.com (we respond quickly, so if you don't hear back, please try the other email address or message us on Facebook)
Day 1:  October 26th  – Pickup at Bucharest airport. -Next door to our hotel are the ruins of the Princely Palace, the castle that Dracula built in celebration of his own greatness or evilness. In the evening we'll explore the historic pedways of the old town of Bucharest which was first settled in 70 BC and by the 1400's was the wealthiest city in Eastern Europe. Then we'll dine at The Beer Chariot, a spectacular 19th century restaurant which is always packed with locals and boasts an extensive menu of tasty Romanian dishes. – Dinner. Palinca shots. Overnight at Europa Royale Bucharest Hotel ****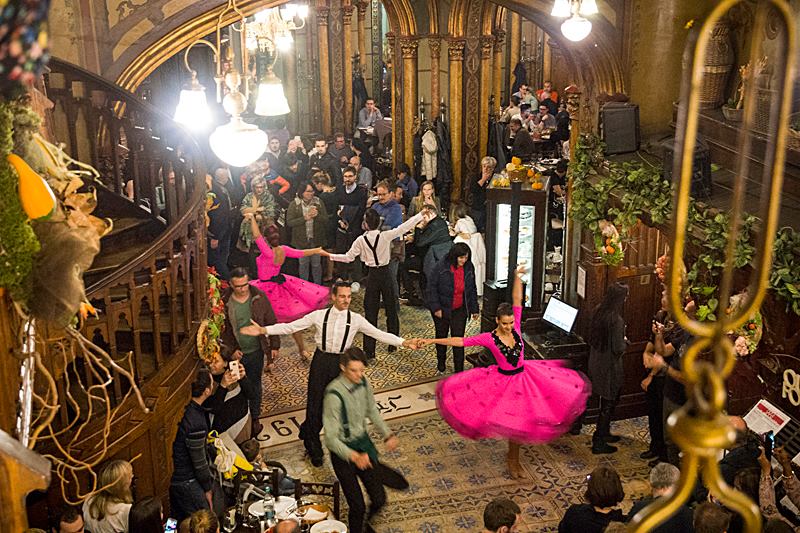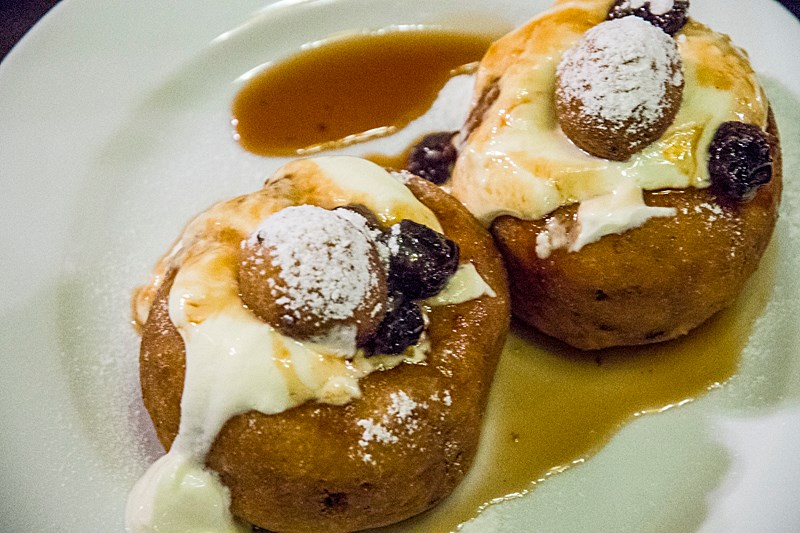 Day 2: October 27th (Drinks are on Dracula tonight – costume party at Bran Castle) After a hot buffet breakfast at the hotel's award winning restaurant, we'll visit the Palace of Parliament, the second largest building in the world (following the Pentagon), and a legacy of a more recent "Dracula," the communist dictator Ceausescu (executed in 1989). Then we'll break out the Romanian treat bags for our scenic drive to Transylvania.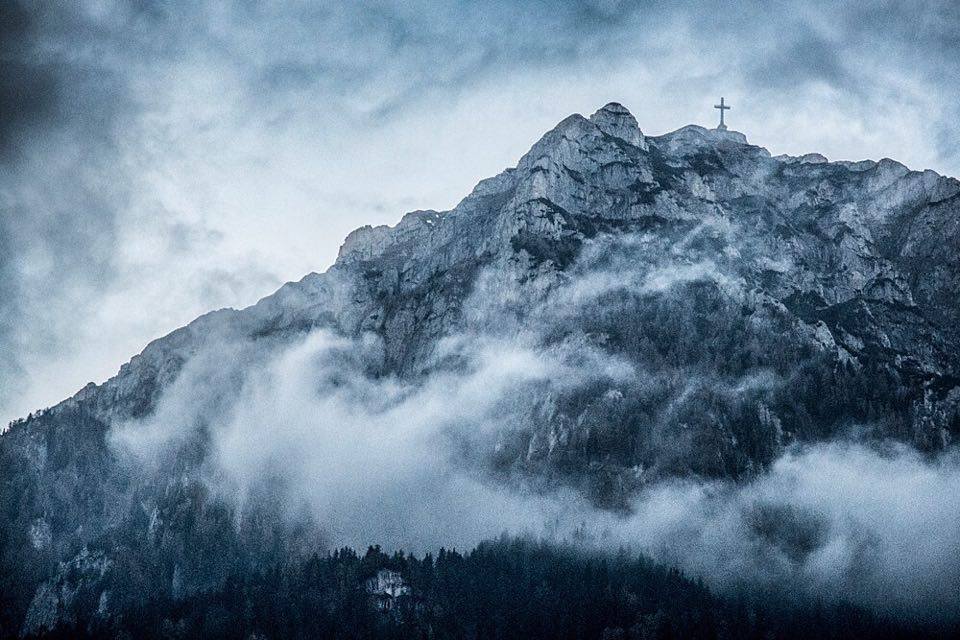 We'll be spending the night in the mountains near Bran Castle ("Dracula's Castle"), at our guide's rural, family run inn, where we'll have a bountiful seasonal, home cooked Romanian meal before we change into our costumes (as simple or elaborate as they may be) and head to the Halloween festival in Bran and the party at Dracula's Castle.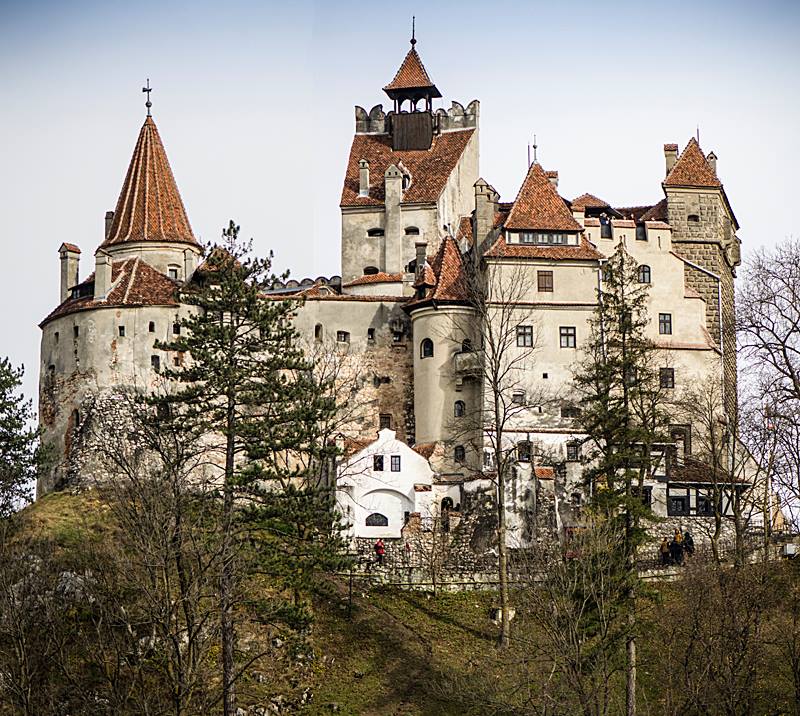 – Breakfast, lunch, dinner – tonight and tomorrow night are at our guide's mountain lodge. The setting is rustic; the chalet is new (private ensuite bathrooms, wifi).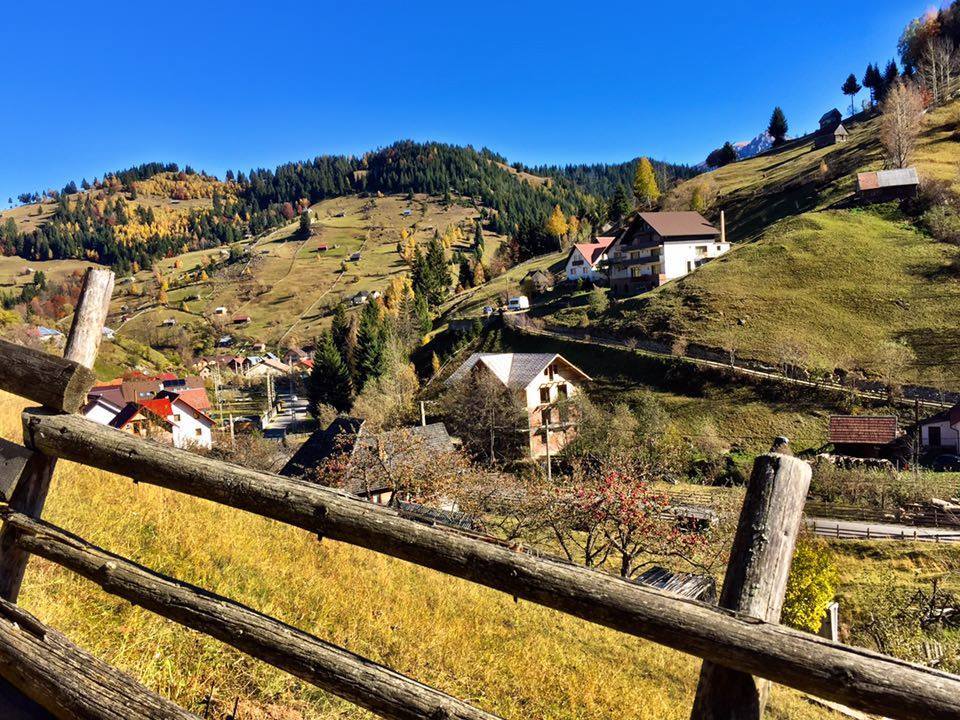 Day 3: October 28th After a hearty breakfast at the farm we'll drive to Brasov where we'll conquer the medieval ramparts, watchtowers, and Saxon churches (if they don't conquer us). But best of all, this walled city boasts one of the narrowest streets in Europe. From Brasov it's to Rasnov: where we'll explore the 13th century, mountaintop fortress built by Teutonic Knights, and then we'll return to Moeciu for another Romanian farm feast. – Breakfast, lunch, dinner  – overnight at mountain lodge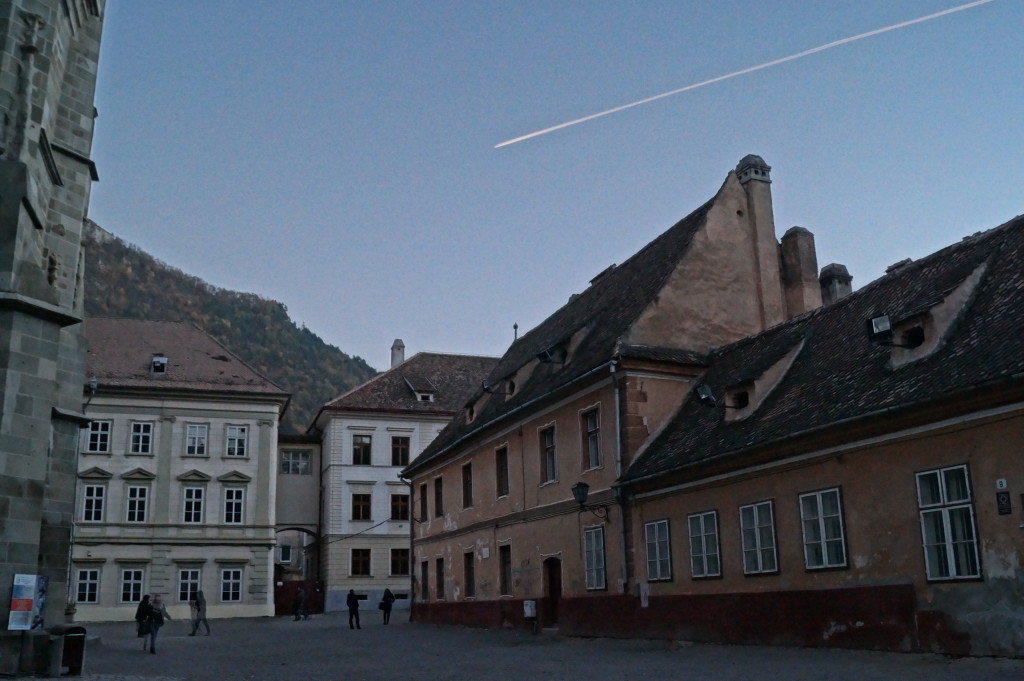 Day 4: October 29th – Dracula's Fortress – where his wife plunged to her death The ruins of Poenari Castle (Dracula's Fortress) are perched high on a rugged crag above the Arges river gorge. There are 1,480 stairs to Dracula's "vulture nest." One of our previous participants worked it out to being 100 storeys. Now, if you really think you can't make the climb–there's a lovely lodge and restaurant down the road from the first step.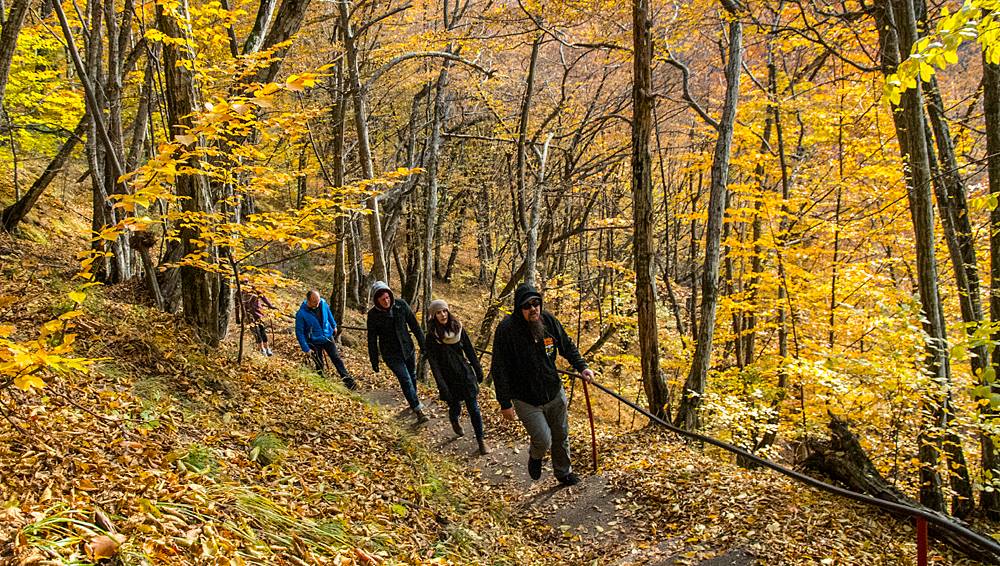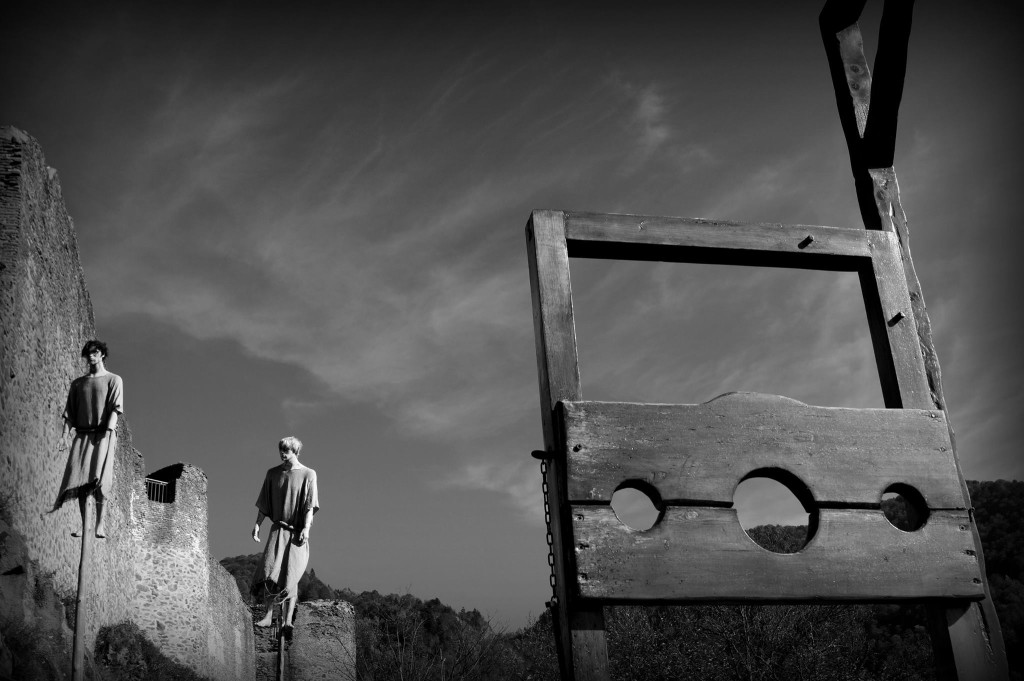 The townsfolk of Targoviste were blamed by Vlad for their involvement in the assassination of his brother by the Turks. Vlad killed nobles, and enslaved the townsfolk to build his castle at Poenari.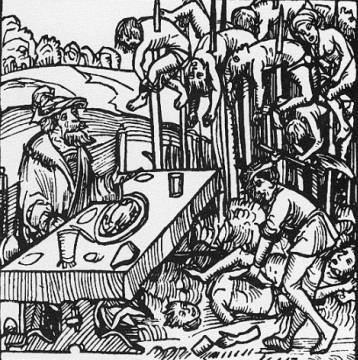 Breakfast, lunch, dinner. Overnight Curtea de Arges ****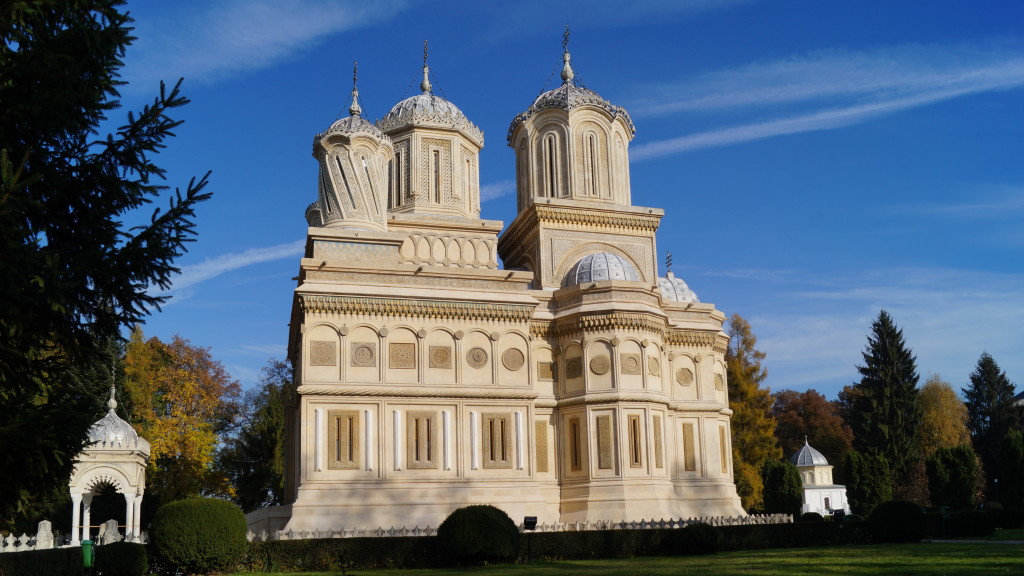 Day 5: October 30th
Today we cross the Carpathian mountains on the mind-blowing Transfagarasan Highway.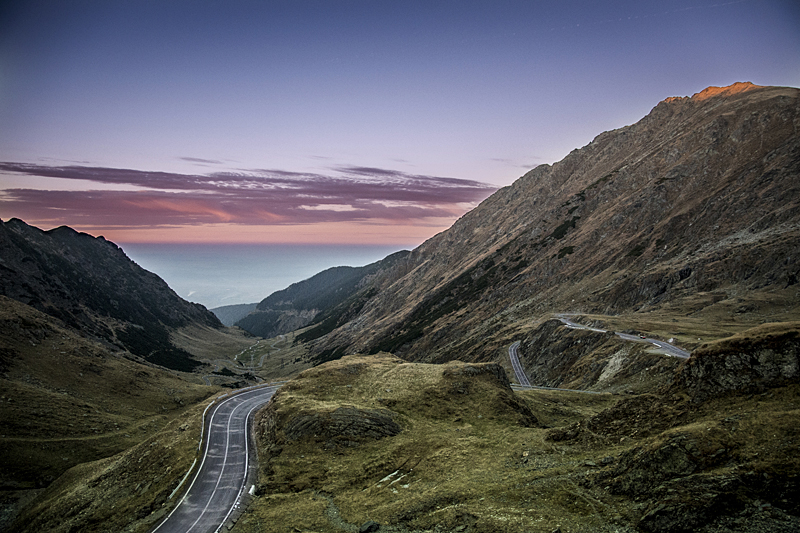 We continue on our Vlad Dracula quest, stopping in Sibiu, a town steeped in legend and named by Forbes magazine as one of the 10 most idyllic places to live in Europe. It was here that Mihnea the Evil, Dracula's son, was murdered in front of the cathedral. We then plunge further west into Transylvania to Corvin Castle where Vlad Dracula was fugitive, or some argue prisoner. This is one of the largest castles in Europe and has been host to many paranormal investigative television shows from around the world. You'll see why, or maybe some of you will feel it. – Breakfast, lunch, dinner – Overnight in Hunedoara ****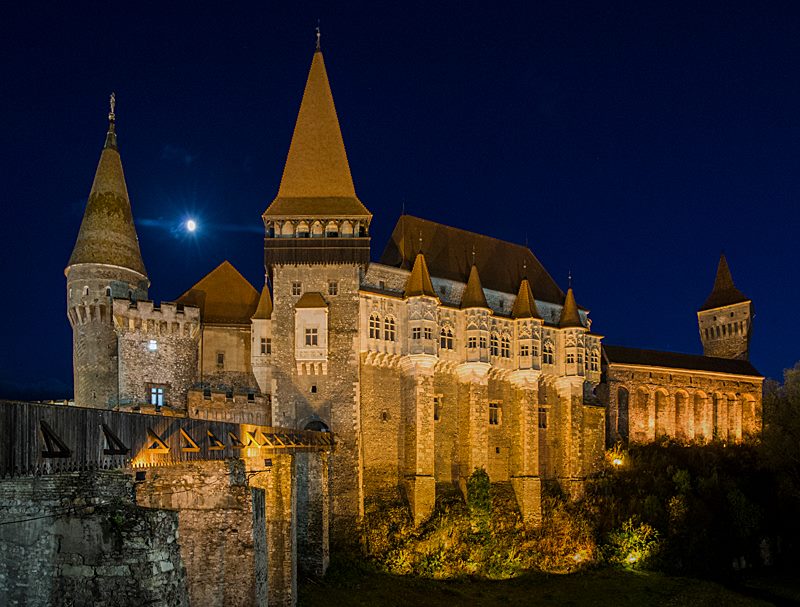 Day 6: October 31st (Halloween – Tonight we have a private dinner party in the room where Vlad Dracula was born in 1431!) We take a picturesque drive to Sighisoara, which is on the UNESCO World Heritage list. We'll be spending the night inside this preserved walled town, in a medieval hotel, across the street from the house where Vlad Dracula was born in 1431, which is where we'll be dining this Hallows' Eve. – Breakfast, lunch, dinner. Palinca tasting. Overnight in hotel which is over 500 years old!
Day 7: November 1st – Dracula's grave Our driver will take us across the Carpathian mountains to Snagov Monastery. In 1476 Prince Vlad Dracula was assassinated, and the monks of Snagov recovered his headless body and buried it inside their church, on an island. Breakfast, lunch. Tour ends around 4:00 PM.  Return to Bucharest. Airport/hotel/train station drop-off.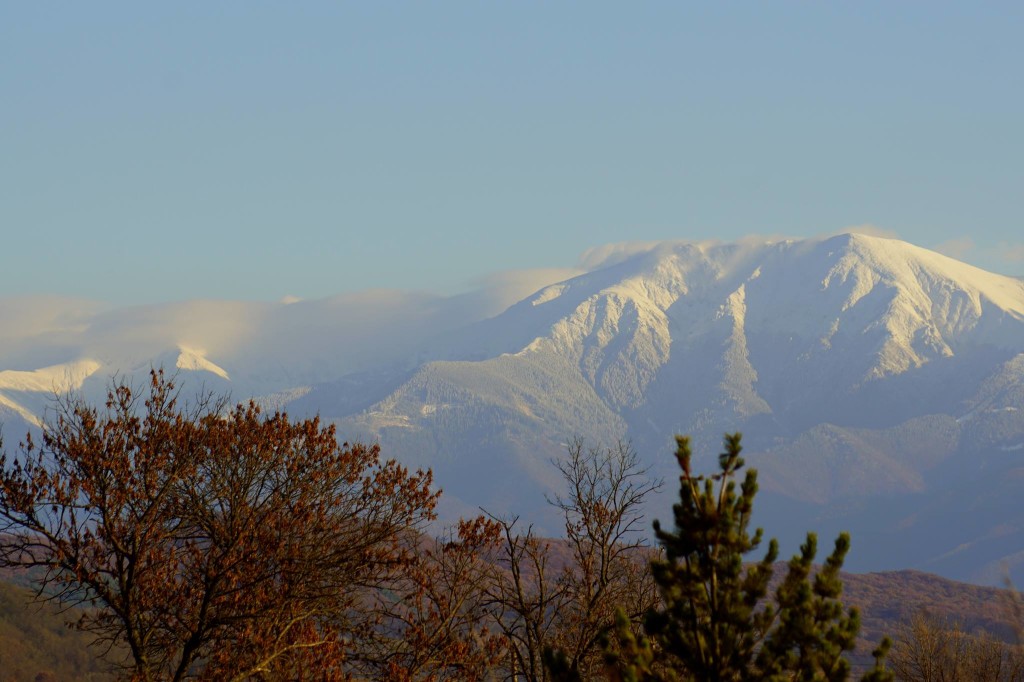 PRICES AND INCLUSIONS AND HOST BIOS: The price is 1590 Euros per person for a double (the single room supplement is 190 Euros for the entire trip).  A deposit (which comes off the total) of 250 Euros reserves your spot (Canadians and Americans can make the first two payments in dollars CAD and USD at the equivalent value). Anyone from around the world is welcome, and you can check the currency conversion from euros to yours in a quick google search, or by clicking here. Please contact us with questions at:  info@kirstenkoza.com (we respond quickly, so if you don't hear back in 24 hours, please try kirstenkoza@gmail.com). You can also message us at our Writers' Expeditions Facebook Page. Inclusions:
All accommodation (the delightful inns are small and unique – four star, with private bath, and wifi)
All meals (don't blame us if you gain weight – the food in Romania is fabulous, and you're the one ordering what you want from the menus)
Some alcohol (see itinerary)
Photography sessions for those who wish
Professional digital images of your journey
Writing tips for any who wish
All transfers and transportation on tours
English-speaking, Transylvanian guide
Our own driver and private vehicle
All entrance fees to castles and museums
Exclusions:
Airfare
Alcohol (unless listed on the itinerary)
Visa (not something for North Americans or Europeans to worry about)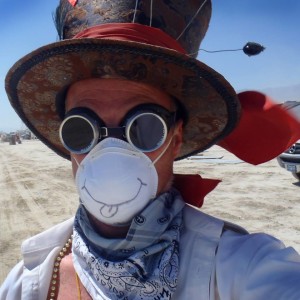 Kirsten describes the hosts: Christopher Campbell: once again I've invited one of my favourite photographers (and one of the best travel companions you'll ever meet) to lead our photographic adventures and share a lifetime of tips, tricks & technique. You have probably seen his images displayed on TV's Food Network cooking shows or in publications as varied as Chatelaine, Spa Magazine, or Harper Collins cookbooks–and most definitely in ads–he's the one you can blame for making you crave Absolut Vodka, Kahlua, that dew dripping glass of Gordon's gin, Florida oranges, late night fast food at Wendy's or McDonald's (blame him for that), or test driving a Mercedes—that's Christopher Campbell's fault too. This is Chris's third year hosting our Dracula Expedition. He's also been our photography host in Jordan and Vietnam.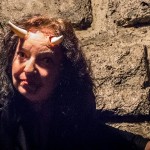 Kirsten Koza: I don't always look this good. I'm your host and expedition designer and am a professional adventure travel writer, author, humourist and journalist. I ruthlessly pretest the Writers' Expeditions trips to find the best local guides, tour operators, and unique adventures, so you can have a great experience.  I've had more than seventy stories published in books, magazines, and newspapers around the world, on topics as varied as going inside the largest Syrian refugee camp, bullfighting, cannibalism, tornado chasing, mountain biking, dildos, dictators, Putin, gluten, mutants, and politics.  I've even made the front page of Kyrgyzstan's national newspaper. I'm the author of Lost in Moscow: A Brat in the USSR and edited the Traveler's Tales anthology Wake Up and Smell the Shit: Hilarious Travel Disasters, Monstrous Toilets, and a Demon Dildo. And we leave you with some photos of Halloween costumes, food and fun from past expeditions and a three-minute documentary from a previous expedition. Turn up your speakers for it! The Dracula Expedition Video!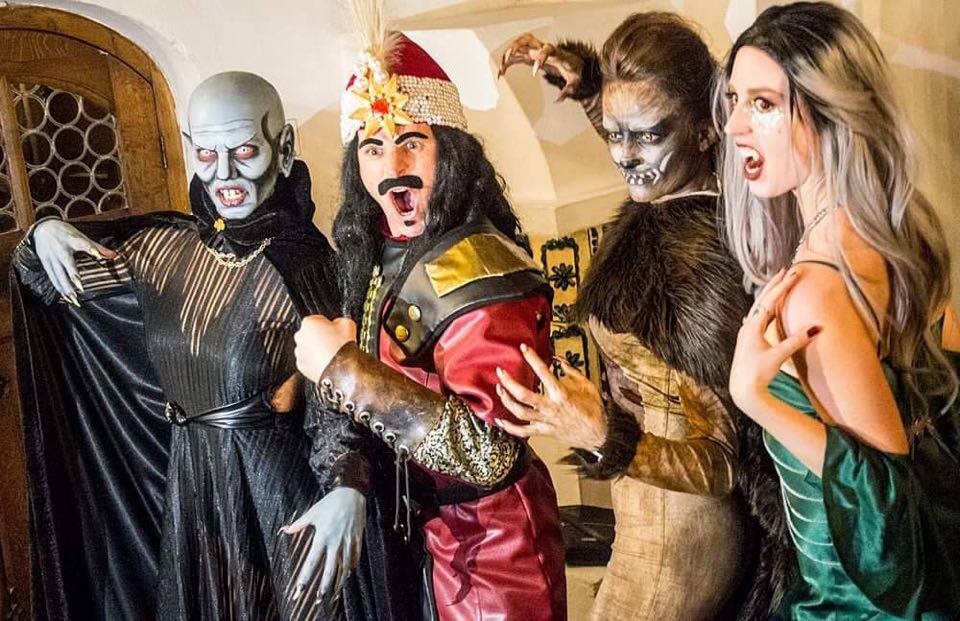 You can expand the thumbnails by clicking and scroll over for caption.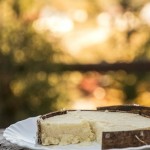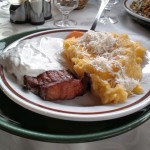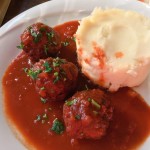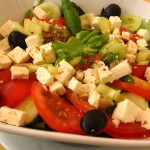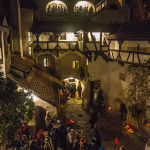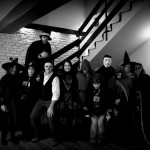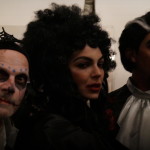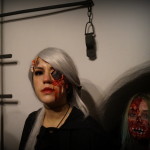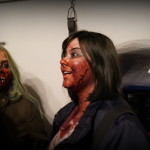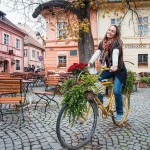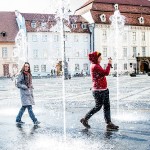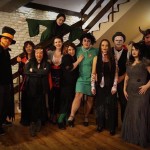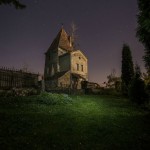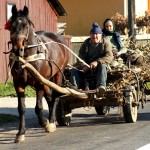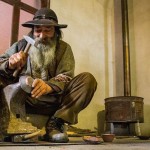 (Did you know that Bram Stoker got inspiration for writing Dracula while staying in Whitby, Yorkshire, England? Follow the link to see the details for Decency Be Damned, our seven day rollicking writing workshop across Yorkshire)