Writers' Expeditions Workshop Hosts: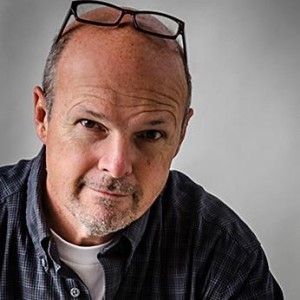 Christopher Campbell hosted our photography and eating expedition across Vietnam in March, 2017. He hosted our food and photography expedition across Jordan in 2014, and our Halloween Dracula Adventures in 2015 and 2016. Chris is a renowned food photographer. His work can be seen on TV's Food Network cooking shows or in publications as varied as Chatelaine, Spa Magazine or Harper Collins cookbooks–and most definitely in ads–he's the one you can blame for making you crave Absolut Vodka, Kahlua, Kraft recipes, Gordon's gin, Florida oranges, late night fast food at Wendy's or McDonald's, or even test driving a Mercedes.
Christopher Campbell Photography Inc.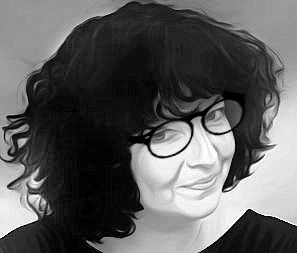 Kirsten Koza is Writers' Expeditions' Organizer and Leader (she pre-tested the adventure and found the perfect hosts, tour operators and guides for each expedition). She is an author, humorist and adventurer. Her articles and photos have been published in newspapers and magazines around the world. She's a contributor to the "travel publishing giant" Travelers' Tales, The Best Women's Travel Writing and humor anthologies (USA), and is the editor of their latest humor anthology, Wake Up and Smell the Shit.  Kirsten is a journalist and wrote 35 stories for TheBlot magazine (Wall St., New York) on topics as varied as cannibalism, tornadoes, disease, politics, bullfighting, dildos, Putin, and gluten, and she covered Syrian refugees at the largest refugee camp in a three-part series.

CBC Radio Canada International declares Kirsten's book Lost in Moscow, "the ultimate what-I-did-last-summer essay ever." 
Rolf Potts (travel writing workshop host/Amazon/TBA) is the author of Vagabonding and Marco Polo Didn't Go There. He has reported for National Geographic Traveler, The New Yorker, Outside, Guardian UK, New York Times Magazine, Sports Illustrated, National Public Radio, the Travel Channel, and his stories appear in dozens of anthologies.
Travel author and Yale University lecturer Rolf Potts will provide the expedition with an immersive field course in travel writing, mixing lectures and free-writing exercises with hands-on reporting initiatives and professional tips. Participants will learn how to research, write, and sell engaging travel stories that captivate and transport readers.
"Jack Kerouac for the Internet Age." – USA Today
"Potts is one of the best travel writers to emerge in the last decade. Intrepid and thoughtful, he's a Paul Theroux for the backpacker generation." – San Francisco Chronicle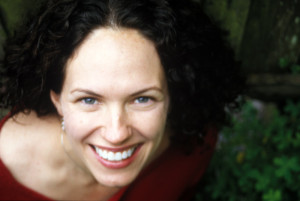 Lavinia Spalding (writing workshop host/Machu Picchu/Nov. 2014 and our upcoming Foodporn and Voodoo workshop TBA) is author of Writing Away: A Creative Guide to Awakening the Journal-Writing Traveler, chosen one of the best travel books of 2009 by The Los Angeles Times, and coauthor of With a Measure of Grace: The Story and Recipes of a Small Town Restaurant. A regular contributor to Yoga Journal, her work has also appeared in a wide variety of literary and travel publications, including Sunset Magazine, World Hum, Post Road, and Inkwell. She is the editor of The Best Women's Travel Writing anthologies 2011, 2012 and 2013 and beyond.
Peter Sibbald is a veteran photojournalist (cover, portrait and editorial) for publications such as TIME, National Geographic, Canadian Geographic, Forbes, En Route, Bloomberg, Maclean's, New York Times, Sports Illustrated, Globe & Mail, Fortune, Money, L.A. Times, Science, R.O.B., Chatelaine, News Week and many more. His assignments have taken him around the world and his photos have given us lasting impressions of indigenous people, world leaders, culture and its oddities, heroes and criminals, rodeo cowboys, the travesty of urban sprawl, and international stars both famous and infamous. (Peter will be hosting our World Nomad Games Expedition 2018, Kyrgyzstan, TBA – in planning)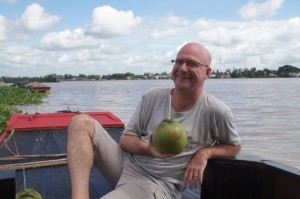 Dave Fox is a bestselling travel author, writing coach, and award-winning humorist. He survived 16 years as a European tour guide for Rick Steves before fleeing to Singapore in 2011. He now specializes in Southeast Asia and freelances for a wide variety of publications.
Dave lives in Ho Chi Minh City (Saigon), Vietnam, where he's working on his third book, The Ghosts of Bùi Viện Street. His previous book, Globejotting: How to Write Extraordinary Travel Journals, has been featured on National Public Radio in the US, the Australian Broadcasting Corporation, and Channel NewsAsia. He has also been an opening speaker for the Princess of Norway, and has appeared on the History Channel as a proud anti-lutefisk crusader.
You can read his travel tales and learn about his online travel and humor writing courses on his website, Globejotting.com.