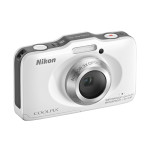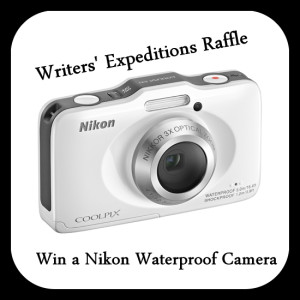 The winner of the Nikon was announced today at 4:00. Tomorrow the camera will be on its journey from Canada to Texas, to Shelley Renee of How to Travel for Free (or pretty damn near it!). I thought for sure the camera would be heading to India because there were so many entrants from India.
Writers' Expeditions raffle has concluded: win a 10 megapixel waterproof and shock resistant Nikon Coolpix (S31) camera and a 16 GB memory card. The Nikon can also shoot 720p HD video, even underwater, and has a bright 2.7-inch LCD screen and 3x zoom NIKKOR glass lens. It comes with rechargeable lithium battery, battery charger, USB cable, strap, and a brush.
Entries accepted until 2:00 PM, Eastern Standard Time on Nov. 21.
To Enter the raffle on Facebook:
To have your name entered once, "Like" the raffle post on the Writers' Expedition page and "Like" the Writers' Expedition page itself, as well.
To have your name entered five times, "Like" and then "Share" the post from the Writers' Expeditions page onto your own Facebook timeline.
To Enter by E-mail:
just fill in the contact on the website and in the subject line of your message state: I want to win the camera. Your email address will not be used for any other purpose than to let you know if you won. If you'd like to receive information occasionally about upcoming expeditions (such as the below Jordan photography & eating expedition) and other raffles or giveaways, state so in the body of the message. (read more…)