Extraordinary Expeditions 2017 & 2018: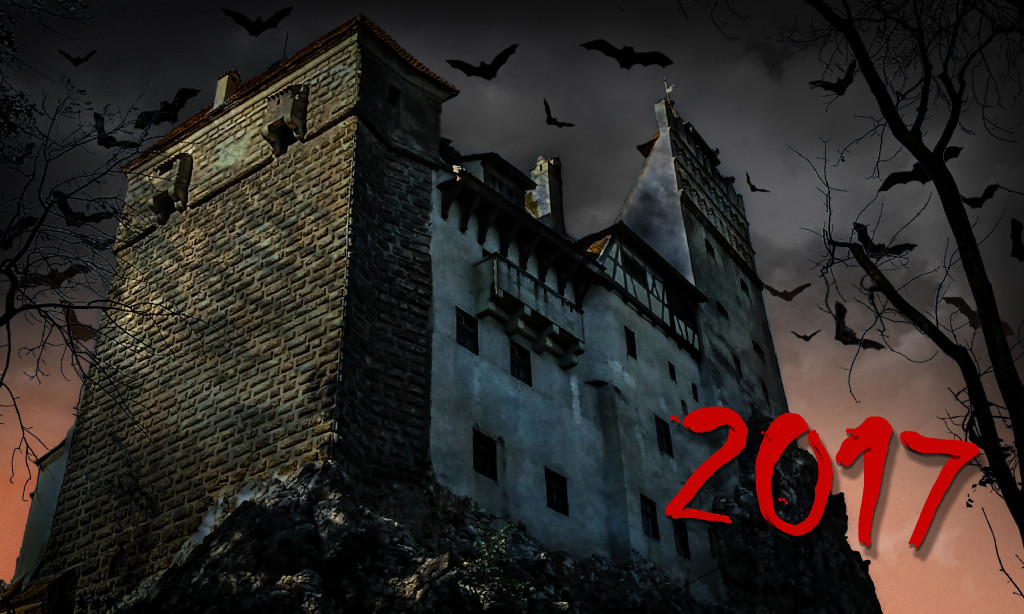 The Dracula Expedition 2017 (a seven-day Halloween party in Romania, Oct 26-Nov 1st, 2017): We've made the reservations–you just need to pack a costume and your inner child (or demon) for this howling Halloween party across Romania. Our seven-day (small group) expedition includes dining on October 31st in the chambers where real-life Dracula, Vlad Drăculea (known as Vlad the Impaler), was born in 1431. We'll be sleeping that night, across the street, in an inn of similar vintage, inside the (UNESCO) medieval walled city of Sighisoara. We were the first to ever host a dinner party in the room where Dracula was born, last Halloween, and our group didn't even make it through cocktails before we were regaling each other with spine tingling experiences from our lives. We'll also be guests at the ultimate costume party at Bran Castle (known as Dracula's castle, built circa 1377) which was owned by Vlad's grandfather (Mircea the Old) and was attacked by Vlad in 1460….  (SEE full itinerary and prices by clicking here) 
________________________
Decency Be Damned – Writing Workshop – a seven-day roving writing workshop across Yorkshire, England (May 21-27, 2018):
Writers of any genre of fiction and nonfiction: You are invited to leave your safety nets at home and join us for a rollicking week of writing across Yorkshire, where you'll be encouraged—and enabled!—to go beyond the bounds of decency. You'll acquire techniques and exercises used by actors on the stage and apply them to the page. With your pen or keyboard, you'll improvise, method act and perform dangerous feats. Inspiration will be gleaned from the activities we've planned and places we'll stay. We'll brave a ghost walk in Europe's most haunted city, devour an orgasm of chocolates, and hunker down in the very hotel where Agatha Christie hid during the national manhunt for her. We'll plot mayhem at the Guy Fawkes Inn, sample beer made by sixth generation brewers, and feast on the exploits of the Vikings and Romans—of course, all the while, delighting in English countryside, seaside villages, and stately homes.
Writer's block be damned! Decency be damned! This workshop is a daring adventure of storytelling and writing! (SEE full itinerary and prices by clicking here)