Expedition Hosts for Eat Your Way Across Vietnam (March 2017):
Here's the itinerary and prices for Eat Your Way Across Vietnam. Here are the hosts for this expedition.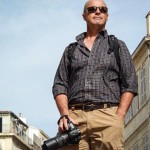 Christopher Campbell hosted our photography and eating expedition across Jordan in 2014 and our Dracula Expedition in Transylvania, Romania, Halloween 2015 and will be doing so again in 2016. Chris is a renowned food photographer. His work can be seen on TV's Food Network cooking shows or in publications as varied as Chatelaine, Spa Magazine and in Harper Collins cookbooks–and most definitely in ads–he's the one you can blame for making you crave Absolut Vodka, Kahlua, Gordon's gin, Florida oranges, or even test driving a Mercedes.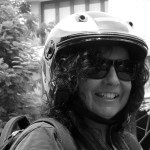 Kirsten Koza is the leader and organizer of Writers' Expeditions (she designs the adventure  with her expert hosts, tour operators, and guides). She is an author, humorist, journalist, editor, and adventurer. Her articles and photos have been published in newspapers and magazines around the world. She's a contributor to the "travel publishing giant" Travelers' Tales (USA): The Best Women's Travel Writing, and humor anthologies, and is the editor of their recent humor anthology Wake Up and Smell the Shit.  Kirsten is a journalist and writes on topics as varied as cannibalism, tornado chasing, disease, politics, bullfighting, dildos, Putin, and gluten, and covered Syrian refugees at Zaatari in a three-part series. CBC Radio Canada International declared Kirsten's book Lost in Moscow, "the ultimate what-I-did-last-summer essay ever."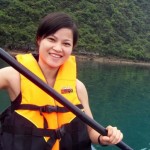 "I am Minh Ninh, a local tour operator in Vietnam. I have over nine years experience in the tourism and hospitality industry. I like travelling and that's why I chose this work. Travelling means discovering new lands, meeting new friends, listening to new stories and having new experiences. I love my beautiful country, Vietnam, and I am lucky to have many chances to visit the most famous and beautiful places in Vietnam as well as in Indochina, and I enjoy sharing my part of the world with you.
My team and I specialize in high quality, memorable private custom tours in Vietnam, Laos and Cambodia. We organize unique trips and take travellers to both the most famous places and the less-visited destinations, to uncover the authentic cultures and beautiful landscapes."