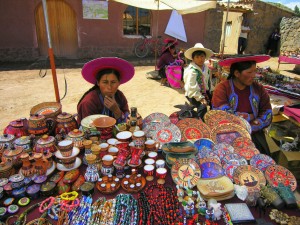 THIS EXPEDITION WAS COMPLETED IN 2014
The Inca Tale Writing Workshop in Peru: a six-day writing workshop for women, hosted by award winning travel author and anthology editor, Lavinia Spalding, at the "living Inca town" of  Ollantaytambo. You'll spend five nights at Apu Lodge (named the best Posada in South America by the Guardian.UK ), take a train ride through the jungle to explore Machu Picchu, and you'll have a Peruvian concierge/guide/translator (the owner of Peru Breathtaking Trips) for the entire expedition to pamper, entertain, educate, and offer up hidden adventures and new sensations to inspire your writing.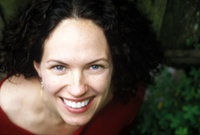 Lavinia Spalding, your writing workshop host: is series editor of  The Best Women's Travel Writing, and author of two books: Writing Away: A Creative Guide to Awakening the Journal-Writing Traveler (named one of the best travel books of 2009 by the Los Angeles Times) and With a Measure of Grace, the Story and Recipes of a Small Town Restaurant. She also recently introduced the reissued e-book edition of Edith Wharton's classic travelogue, A Motor-Flight Through France. Lavinia's work has appeared in many print and online publications, including Yoga Journal,  The San Francisco Chronicle, San Francisco magazine, The Guardian UK, and The Best Travel Writing Volume 9, and in 2012 she delivered a popular TedX talk on travel writing and global change.  

This is an opportunity for writers to work with a publishing house editor while staying at the royal estate of an Inca emperor. Travel feeds writing, so enjoy indulging your writing until it grows fat at Writers' Expeditions' Inca Tale Writing Workshop.
Itinerary, Prices, Details (November 10-15, 2014):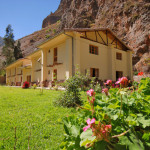 Day 1, November 10: check-in at Apu Lodge – 4:00 p.m. meet and greet accompanied by Peruvian wine, pisco, coca tea, (or non-stimulating drinks if you desire) and snacks – first writing session (awakening the senses: enliven your prose and delve deeper into each experience) – then walk along the narrow Inca stone streets and dine as a group at a local restaurant in the historic town, followed by a writing workshop party game.
Day 2: after breakfast writing class (dynamic journaling: turning private entries into publishable pieces, and a discussion on creative nonfiction ethics) – walking tour of Ollantaytambo with your guide – late afternoon and evening private tutorials with Lavinia (you might want to work on a personal travel essay, something brand new, or something already in progress)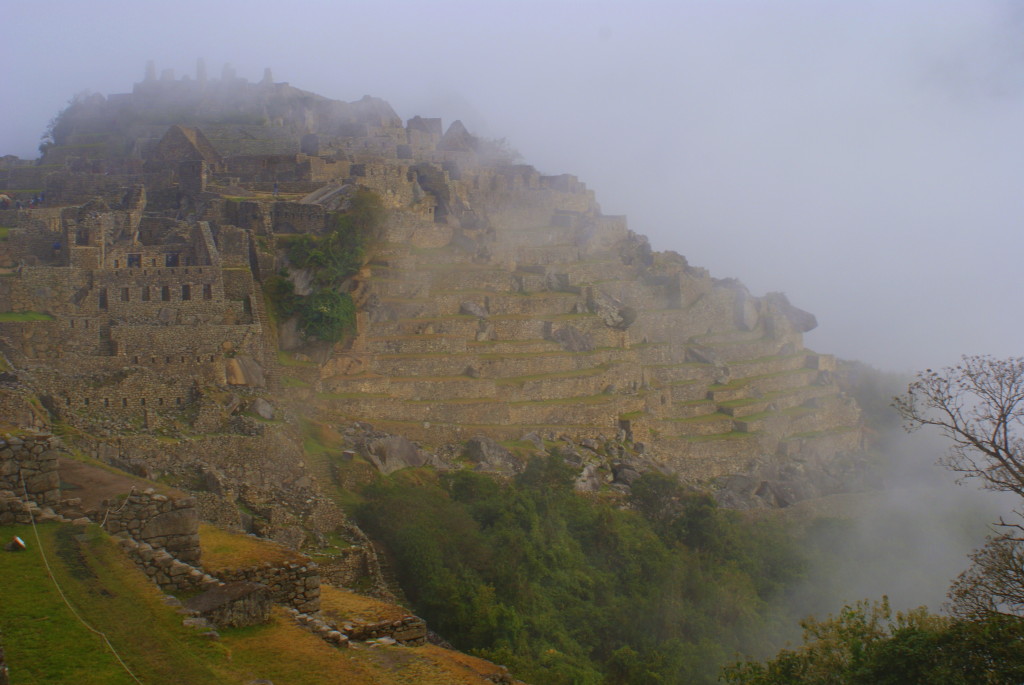 Day 3 after breakfast you'll take a morning train to Machu Picchu (but not so early that it is dark, so you can enjoy the jungle and mountain view on the journey) – full day at Machu Picchu – early dinner at Aguas Calientes followed by train back to Ollantaytambo
Day 4:  breakfast at your leisure – private writing time – afternoon writing classes (travel and transformation, and  personal connection, back stories and benches) – evening private tutorials with Lavinia. At any point feel free to ask your Peruvian guide to arrange an outing; perhaps an all downhill bike ride, a visit to the salt mines, or to taste some chicha (but NOT the kind made with spit).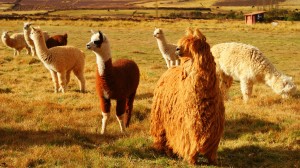 Day 5:  early this morning you might want to select an adventure with your Peruvian guide – breakfast, followed by writing classes (focusing to find the real story), private writing time and tutorials – after dinner readings in a relaxed and supportive setting
Day 6:  following breakfast we'll have morning writing classes (tips on submission, pitches, and getting published) – check-out (we'll help arrange for you to go to your next destination)
*Writing classes will evolve to suit the group and the unexpected experiences that Peru offers. Those listed are sample topics.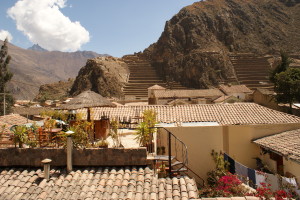 Price and Inclusions $1225 USD per person (this trip requires just 6 participants to run, but there are only 9 rooms at the inn, so space is limited. While the price is in U.S. dollars, the trip is open to participants from any country): 
5 nights accommodation at Apu Lodge (price based upon double room occupancy – single supplement, or room occupancy, available for $165 extra for entire trip)
breakfasts
writing classes and private tutorials with Lavinia Spalding
Peruvian guide/translator for entire trip – Peru Breathtaking Trips – Wilmar Diaz – Tripadvisor 2014 Award of Excellence Winner
first night wine, pisco, and snacks
train ticket to Machu Picchu
entrance tickets to Machu Picchu citadel
Not Included:
Airfare/transportation to Ollantaytambo (we can help you make arrangements from Cusco airport or downtown Cusco to Ollantaytambo)
Travel Insurance
Meals other than breakfast (there are many wonderful restaurants and cafes in Ollantaytambo – they range from inexpensive traditional Peruvian cuisine, to vegetarian, and higher end. Your guide can take you to grocery shops as well)
side trips
tipping
Payment is made in 3 installments. Reserve your spot by making a $250 workshop deposit to Writer's Expeditions. The next payment is made to the tour operator Peru Breathtaking Trips, and the final payment is due a month prior to departure. Contact Kirsten for more information: info@kirstenkoza.com (or use the contact form)
(*There is now an Amazon River Boat trip extension for just five women, Nov. 19-22: see details.)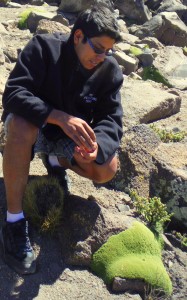 Your Guide, Wilmar Diaz, Peru Breathtaking Trips (Winner TripAdvisor 2014 Award of Excellence):
Wilmar Diaz is a licensed, expert, adventure  and culture guide, in Peru. He was born in Arequipa and studied English in the USA. Kirsten Koza (travel writer and founder of Writers' Expeditions) has been in contact with Wilmar for years through responsible tourism, and then finally last August had a chance to mountain bike down the ultra-volcano, Chachani, with him. She was so impressed with his broad knowledge, English, and easy-going nature that she decided for her next group trip she wanted Wilmar to be the guide.
Wilmar will be happy to arrange extra activities for you while you are in Peru.
Writing Expedition Organizer: This expedition has been designed by Kirsten Koza, a Canadian author, journalist, humorist, adventure travel writer, and editor of  the Travelers' Tales upcoming 2015 humor anthology, Wake Up and Smell the Shit. Kirsten's bio. (Some fun info about Peru from Kirsten: Men in Hats They Knitted; Kirsten's six page article with photos (pdf) 17 Days in Peru with 10 Intrepid Internet Strangers  in DreamScapes  (the travel magazine inside Canada's national newspaper); Kirsten's Peruvian bullfighting article (TheBlot magazine Wall St. NYC); In Deep Doo Doo how Peruvian Guano wiped out the population of Easter Island – a short explanation.)
Can't wait until November to travel? Then come join us for the ultimate Halloween party on our Dracula Expedition in Transylvania, Romania.