Volcanoes, orgasmic food, Mayan sacrifices, rum, ruins, urban legends and ghosts, coffee and laughter: we invite you to join us in Guatemala, this March, for an eight-day food and photography adventure that combines exquisite luxury along with the best of going local.
(Scroll down for prices, itinerary, and host bios. Group-size is just 6-10 participants – if you have more questions after reading the itinerary, please contact Kirsten at info@kirstenkoza.com).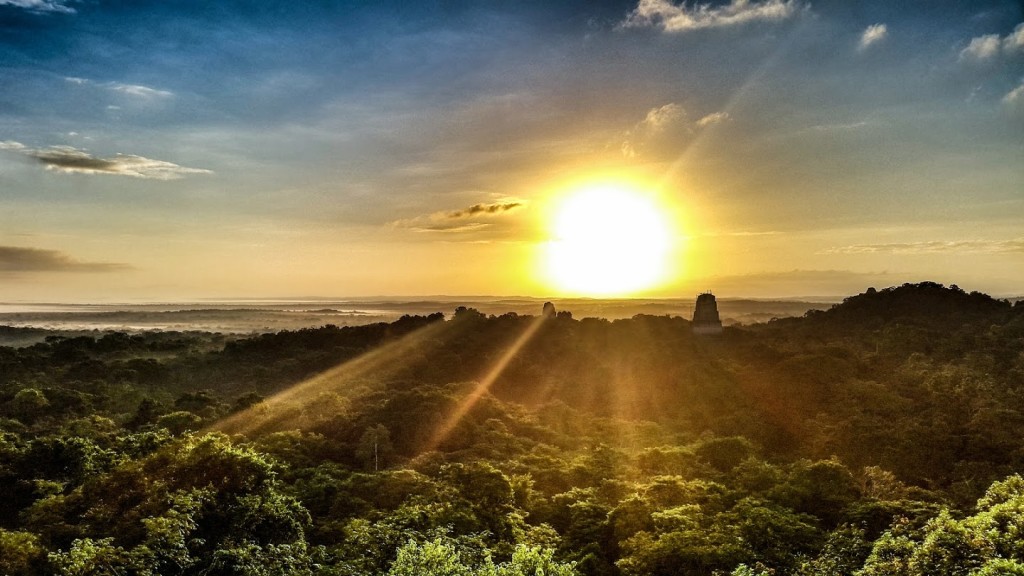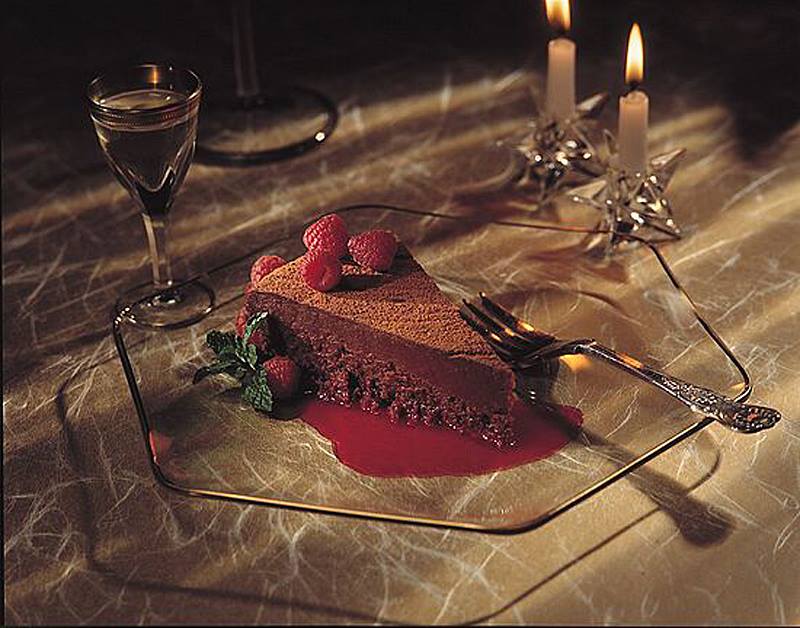 Day 1, Sat., March 3, 2018
You will be greeted at the airport in Guatemala City and then driven (about 50 minutes) to our hotel in the UNESCO World Heritage Site of Antigua. After we've all checked-in and enjoyed a welcome beverage, we'll stroll the Spanish-Baroque streets, of what was once the capital of the ancient Kingdom of Guatemala.
We'll dine on the Q'eqchi people's traditional dish, Kak'ik, its red broth symbolizing the ritual blood in Mayan sacrificial ceremonies.
After dinner, we'll take a ghostly adventure to the canal where people say they can hear La Llorona (the Weeping Woman) crying at night as she looks for her drowning children.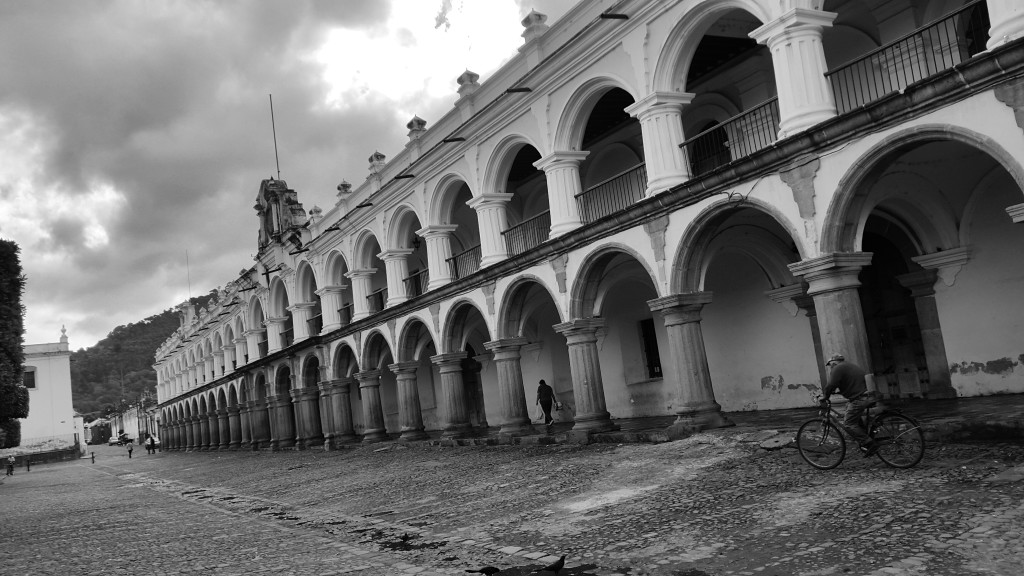 (welcome drink, Dinner, overnight at Hotel Meson de Maria –  behind the exterior walls is a hidden oasis with Colonial-style rooms and picturesque courtyards and gardens)
Day 2, Sun., March 4
After breakfast we'll walk the cobbled streets to the colourful fruit and vegetable market. Sunday is the biggest market day in Antigua. Produce from the entire country (from the coast to the highlands, from the warmest regions to the coldest – the bounty from the rich soils of the volcanoes) is sold here.
At the Museo de Santiago we'll hear how La Tatuana, a beautiful slave, condemned to death, made her escape from prison.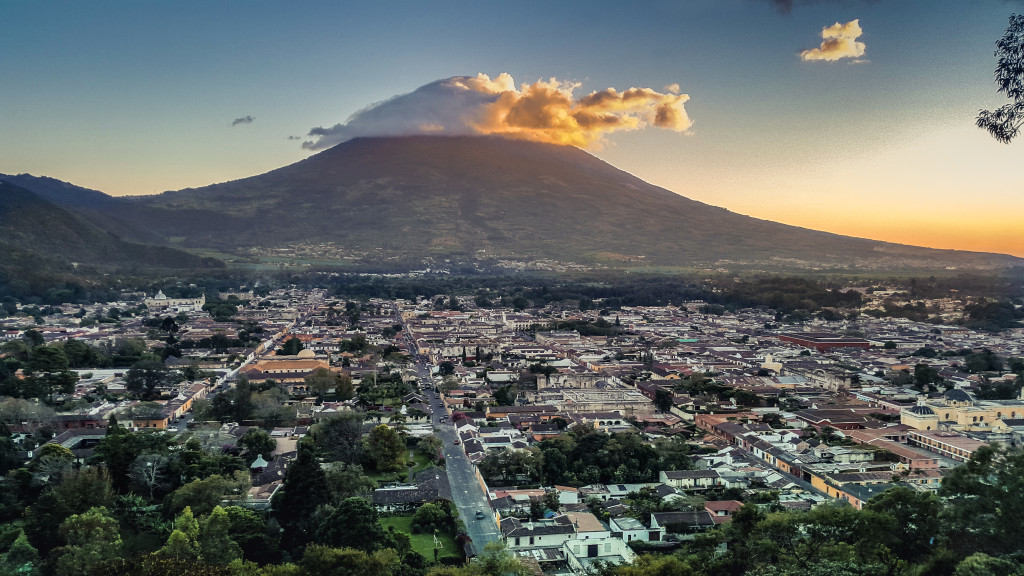 We'll lunch local, and then it's time for some liquid inspiration – we'll sample Zacapa rum, the finest in Guatemala, before we take a short hike up to Cerro de la Cruz for the views of Antigua.
In the evening we'll dine at the oldest monastery in Antigua, at upscale restaurant Casa Santo Domingo. We haven't included this meal in the price so you have the freedom to explore their exquisite menu. Then we'll return to the hotel by a reputedly haunted street where people have recorded the sounds of a horse-drawn carriage that only manifests to announce death. If we happen to hear the horses and carriage, probably the best thing to do would be to go and have more rum.
(Breakfast, Lunch, rum, and overnight at Meson de Maria)
Day 3, Mon., March 5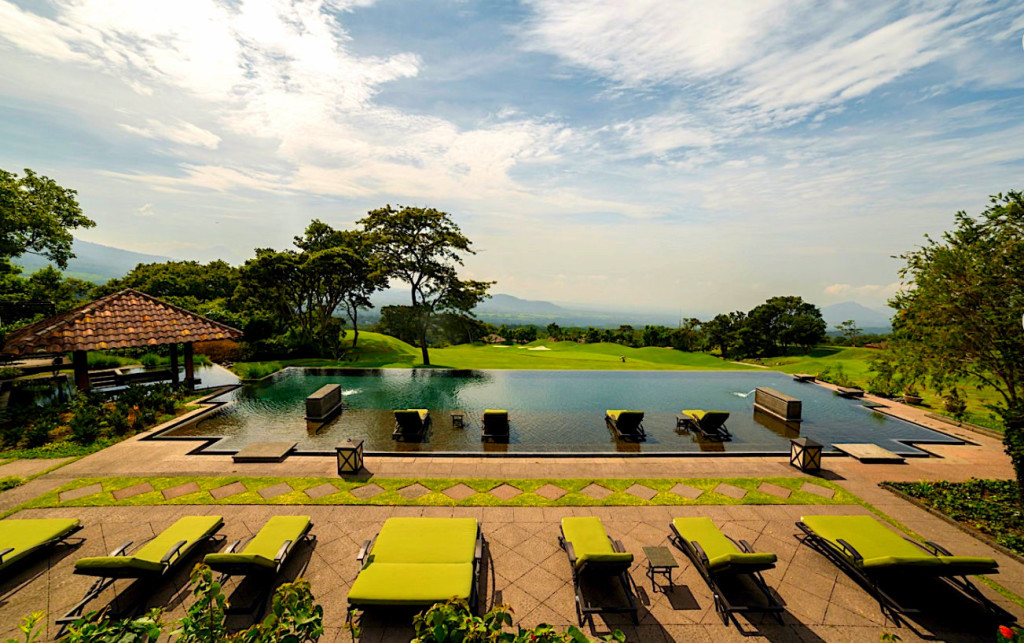 Breakfast – and then we transfer from our inn in Antigua to luxurious La Reunion, an exclusive five-star resort at the foot of Volcan Fuego (Volcano of Fire), a constantly active (at a low level), 3763-metre-high volcano. Then it's free time to enjoy whatever activity or non-activity you'd prefer: hike, bike, ride horses, golf on one of the most beautiful courses in the world, have a photo workshop with our photography host, or relax at the pool or spa.
Activities permitting, we'd like to meet at the pool for lunch (optional) before you continue enjoying your day.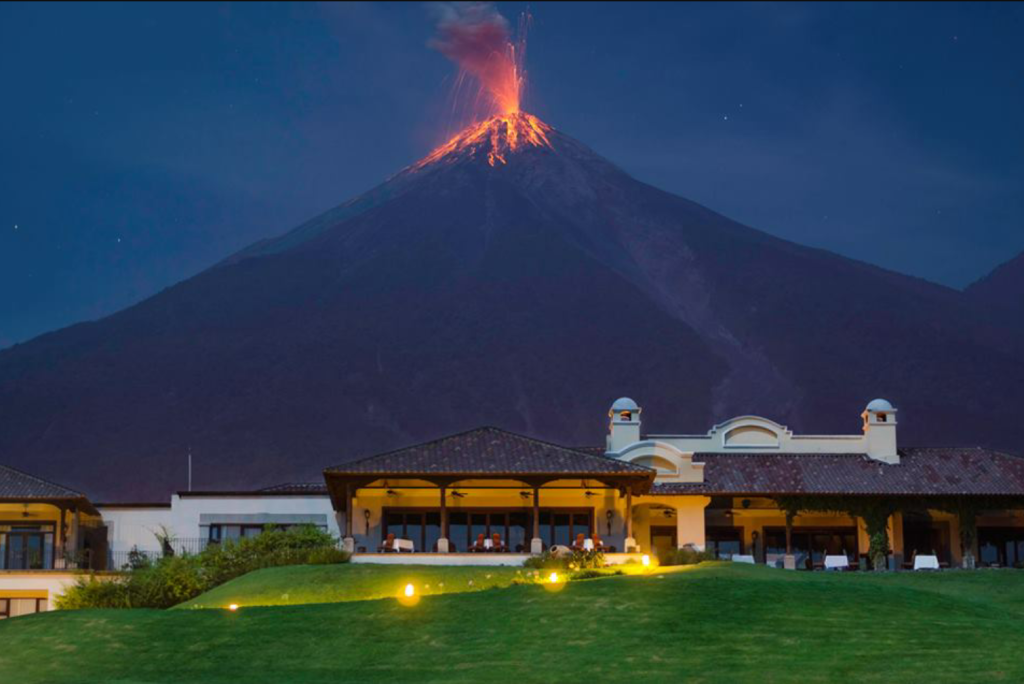 In the evening we'll witness the red lava flows on Fuego from the resort's renowned gourmet restaurant. Fuego is called Chi'gag (where the fire is) in the Mayan language of Cakchiquel. It is said that the volcano erupts every time someone mispronounces its name. A peaceful night awaits us in this glorious place, unless…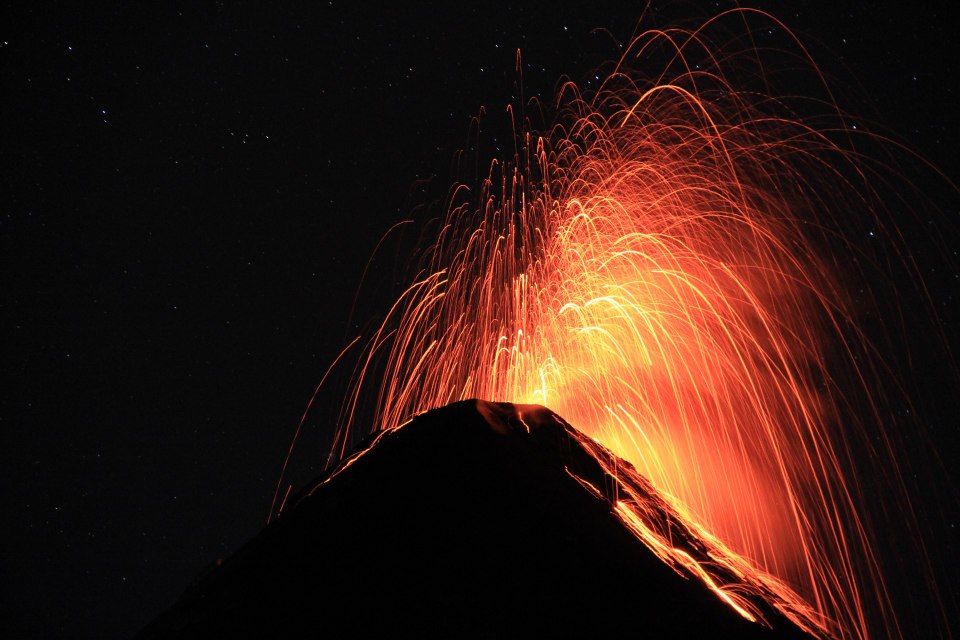 (B, overnight at La Reunion)
Day 4, Tues., March 6
You'll want to eat big this morning (and it's a fun breakfast menu for you to order from) as today we head to Pacaya Volcano National Park to hike up the active volcano (horses are available for hire, if you'd prefer). We'll photograph the lava fields and flows from the most recent eruption in 2010. We'll have a Guatemalan picnic on the volcano (chuchitos, tamalitos de chipilin, black beans, guacamole, and tortillas) and will stay for sunset photos and hot chocolate before we hike back down the mountain.
Free time for dinner and the remainder of the night back in Antigua.
(B, L, overnight at El Meson de Maria)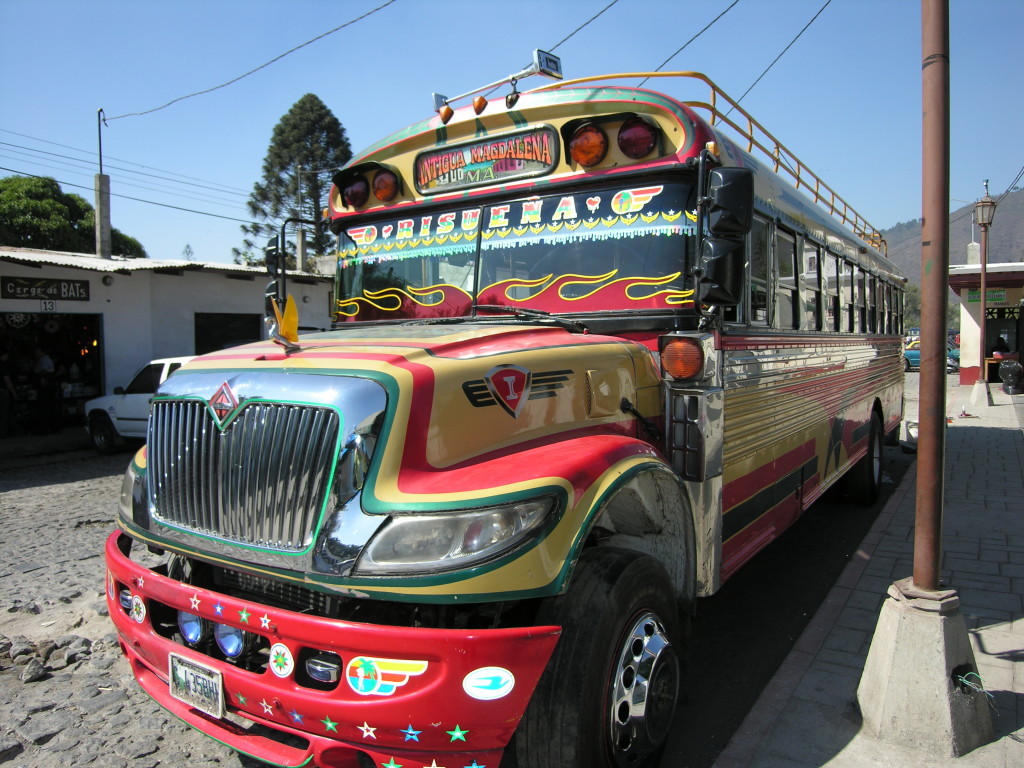 Day 5, Wed., March 7 
With your boxed breakfast in hand, we'll catch an early flight to Flores for our expedition to some of the most important ancient cities of Mayan times, Tikal and Yaxhá.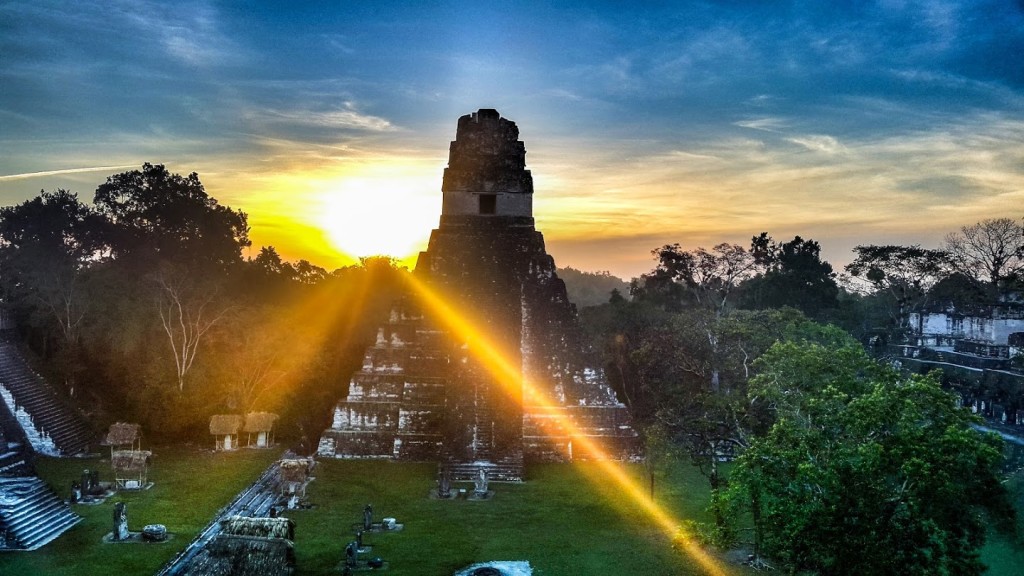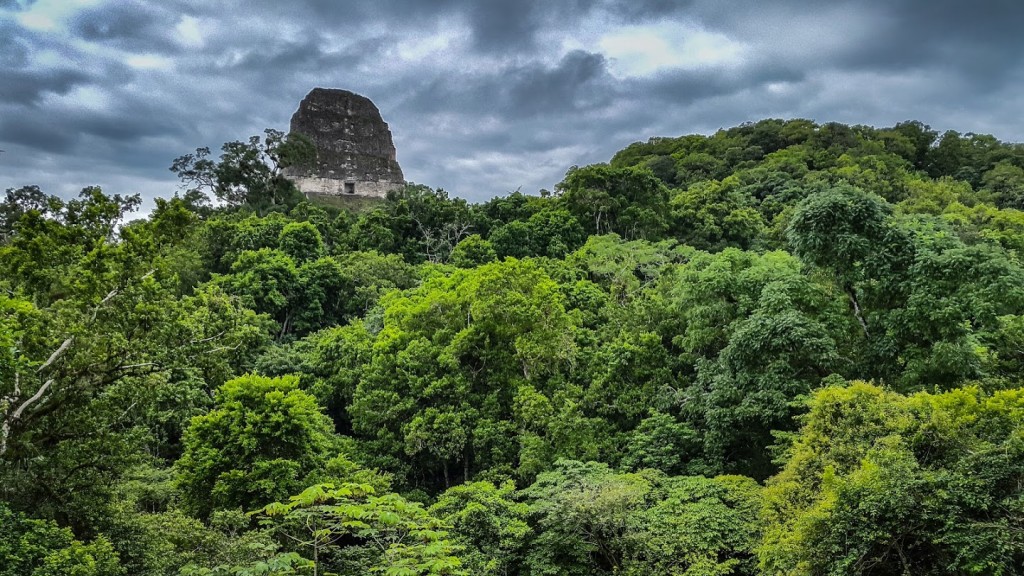 A boat will take us to explore Topoxte Island, an infamous Mayan ceremonial site where many sacrifices occurred. Among the Mayans' favourites were decapitations and heart extractions.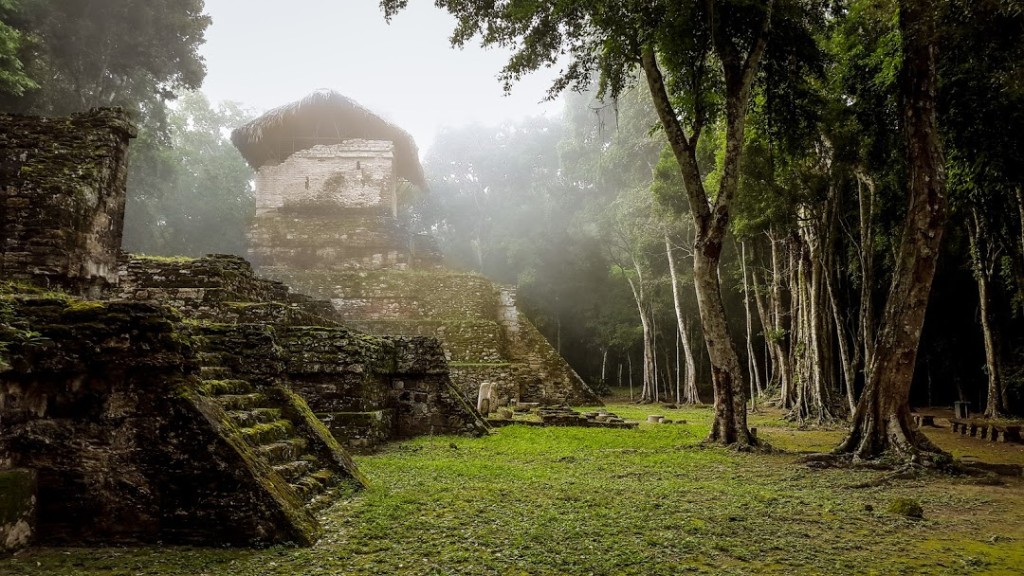 Once again, by boat, we will head to the lakefront private reserve where we will stay in unique Mayan inspired rooms. Nitun Private Reserve is a small ecolodge, and tonight's dinner might be the meal that has your eyes rolling back in your head while you emit indecent sounds of pleasure. Just remember, what happens in Guatemala stays in Guatemala.
Tonight we'll have a bonfire by the lakeshore.
(B, flight, L, D, overnight at Nitun Private Reserve)
Day 6, Thurs., March 8
Coffee lovers will enjoy this morning's brew in the Maya Biosphere with breakfast. Then it is free time to kayak, or swim, or swing in a hammock.
We'll have lunch and then will head to the airport to return to Antigua.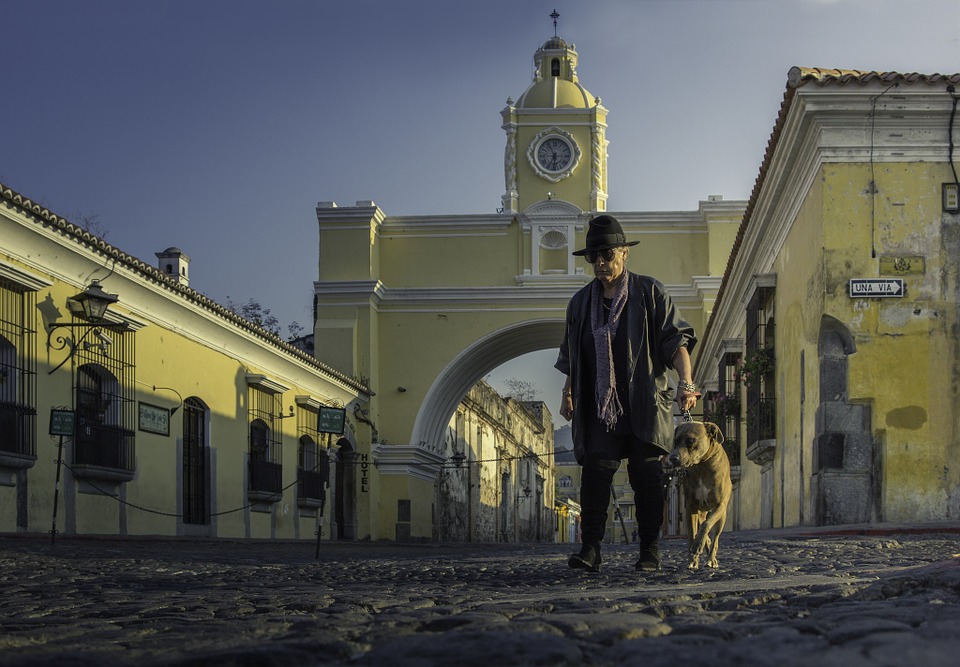 Free time tonight to dine and wander where you wish.
(B, L, flight, overnight at El Meson de Maria)
Day 7, Fri., March 9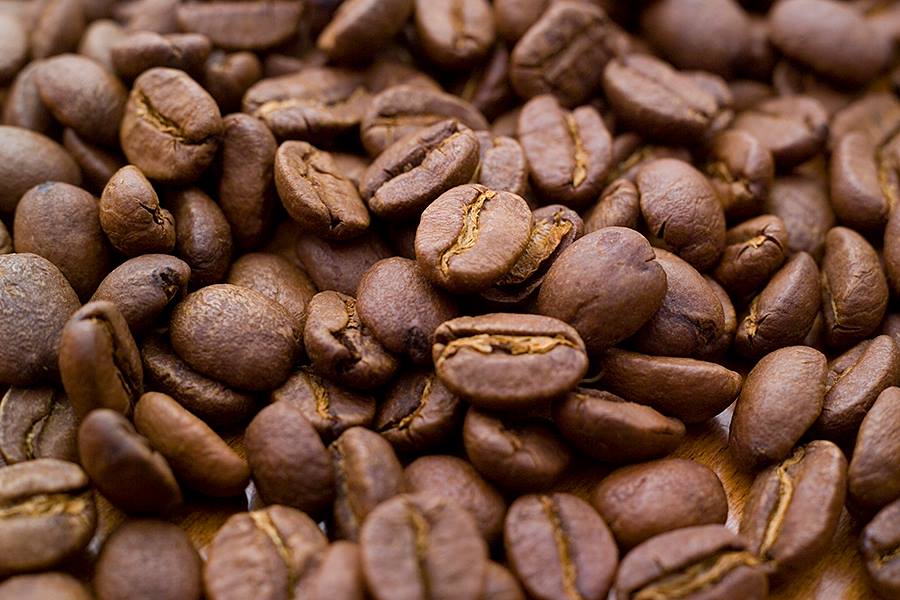 Breakfast – and then a Guatemalan campesino will take us to his coffee field in the foothills of Agua Volcano. We'll taste coffee grown and harvested by his family and will lunch with them at their house, where they will also show us how they dry, roast and prepare coffee.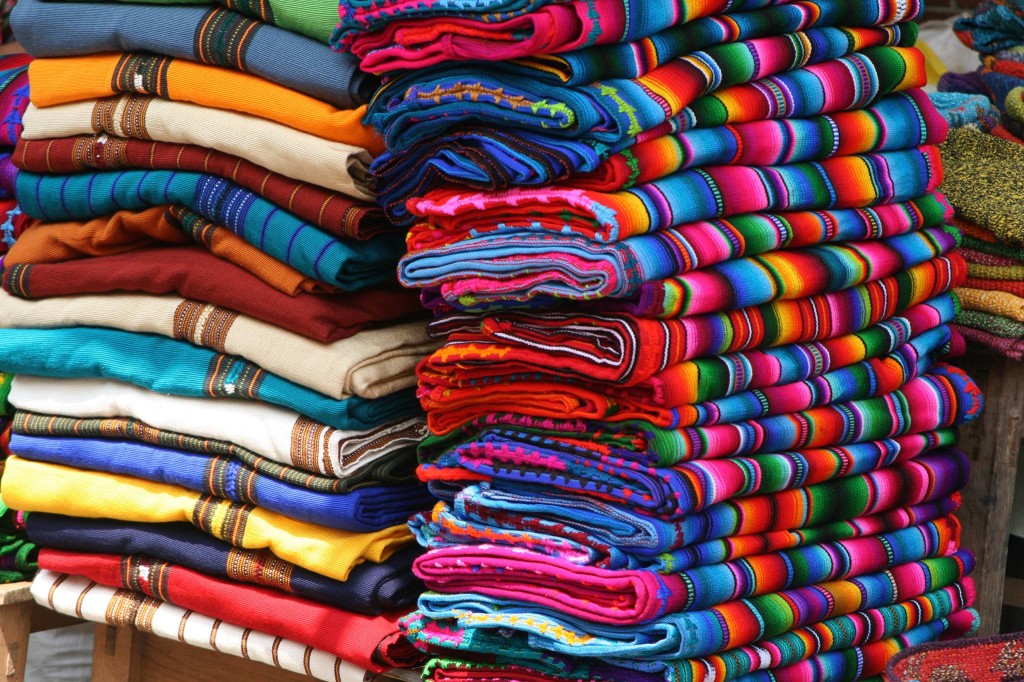 This afternoon you are free to wander and shop for chocolate, coffee, crafts, booze, weavings, art and more.
Farewell dinner with live music.
(B,L, overnight at El Meson de Maria)
Day 8, Sat., March 10
After breakfast, we'll head to the airport (depending on the time of your departure).
If you're not leaving today, feel free to linger with our photography host who will be happy to help you work on perfecting your photographs from the trip.
(B)
Host Bios (continue scrolling down for Prices and Inclusions)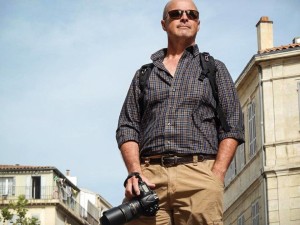 Christopher Campbell is your photography host and will be guiding you to take fantastic images throughout the trip (if you'd like to learn), no matter the devices you bring. He will also provide you with digital images he takes of your adventures. Chris hosted our photography and eating expedition across Jordan in 2014, he hosts our annual Dracula Expeditions in Romania, and last year's Eat Your Way Across Vietnam. Chris is a renowned food photographer. His work can be seen on TV's Food Network cooking shows and in publications as varied as Chatelaine, Spa Magazine or Harper Collins cookbooks–and most definitely in ads–he's the one you can blame for making you crave Absolut Vodka, Kahlua, Gordon's gin, Florida oranges, or even test driving a Mercedes.
Kirsten Koza is the leader and organizer of Writers' Expeditions. She designs the adventures with her expert hosts, international tour operators, and local guides and ruthlessly test drives each expedition. She is an author, humorist, journalist, editor, and adventurer. Her articles and photos have been published in newspapers and magazines around the world. She's a contributor to the "travel publishing giant" Travelers' Tales (USA): The Best Women's Travel Writing and humor anthologies, and she is the editor of their recent travel humor book Wake Up and Smell the Shit.  Kirsten is a journalist and writes on topics as varied as cannibalism, tornadoes, volcanoes, disease, politics, bullfighting, dildos, Putin, and gluten, and covered Syrian refugees, when she went to Zaatari, in a three-part series. CBC Radio Canada International declares Kirsten's book, Lost in Moscow, "the ultimate what-I-did-last-summer essay ever."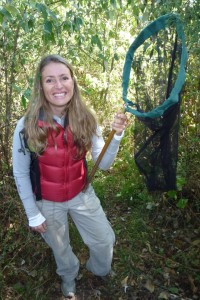 Luisa Zea is an award winning guide who was voted one of the ten best local guides in the world (Guardian newspaper, UK). She's a passionate, Guatemalan adventure sports woman, with a brilliant sense of humour. Luisa is a college graduate in sustainable tourism and has worked for 15 years promoting sustainable tourism in the whole country as a viable way to increase the economic, social and environmental benefits for local communities and to raise awareness of the importance of responsible use and conservation of natural resources. She is currently teaching two courses at Universidad del Valle; both of them aim to empower local communities to take a leading role in their economic development through sharing with visitors their natural environment and their culture.
Prices, Inclusions and Exclusions
Price per person based upon a double room: $2682 USD.  If you'd like a single room for the trip, the supplement is $438. To reserve your spot, there is a deposit of $400 US (which of course is subtracted from your remaining total). Canadians can make payments in Canadian dollars –  dollar conversion rate based upon the day of the payment.  (Please contact Kirsten with any questions you may have info@kirstenkoza.com or kirstenkoza@gmail.com. You can also message us from the Writers' Expeditions Facebook Page.) 
INCLUDED in trip price:
Airport pick up and drop off
All the beautiful lodgings
Internal flights while in Guatemala (two)
Photography tips and images
Transportation while on tours
Tour guide fees
Museum and park entrance fees
Tastings
Meals as stated in the itinerary  (see brackets below each day for included meals)
For any writers or aspiring writers – Kirsten will be available this entire tour to share knowledge and give feedback
NOT included in trip price:
International airfare from home country
Drinks and meals not stated in itinerary
(Other Writers' Expeditions trips for 2018: We can only take one more participant for Decency Be Damned, our writing workshop, in Yorkshire, this May. We are halfway to sold-out for this year's seven-day Romanian Halloween party, the Vlad Dracula Expedition. And we've newly announced November's Exquisite Adventure – Vietnam & Cambodia Writing Workshop – stay in luxury – write dangerously.