Exquisite Adventure – Vietnam and Cambodia – Writing Workshop (November 9-18, 2018)
Stay in Luxury – Write Dangerously
Writers of any genre are invited on a creative adventure in Southeast Asia. You'll explore local food and nightlife in Ho Chi Minh and Siem Reap while motoring on the back of vintage Vespas; you'll write and luxuriate at a five-star French Colonial resort (on a Vietnamese Island, off the shores of Cambodia, in the Gulf of Thailand); you'll speedboat up the Mekong Delta to lunch at the house of a master hooch-maker; and you'll travel by tuk tuks to behold the sunrise over Angkor Wat.
Scroll down for writing workshop details, prices, your workshop host's and tour operator's bios, trip itinerary, and inclusions. If you have questions please email kirstenkoza@gmail.com or message us at our Facebook Writers' Expeditions Page. This workshop takes a maximum of 10 participants.
During the "Write Dangerously" workshop you'll acquire techniques and exercises used by actors on the stage and apply them to the page. With your pen or keyboard, you'll improvise, method act and perform dangerous feats. Besides the group sessions, we'll also cater to the individual writer in one-on-one sessions. On this workshop, we ask all writers to leave their safety nets at home, because we'll be exploring risk and truth with wild abandon.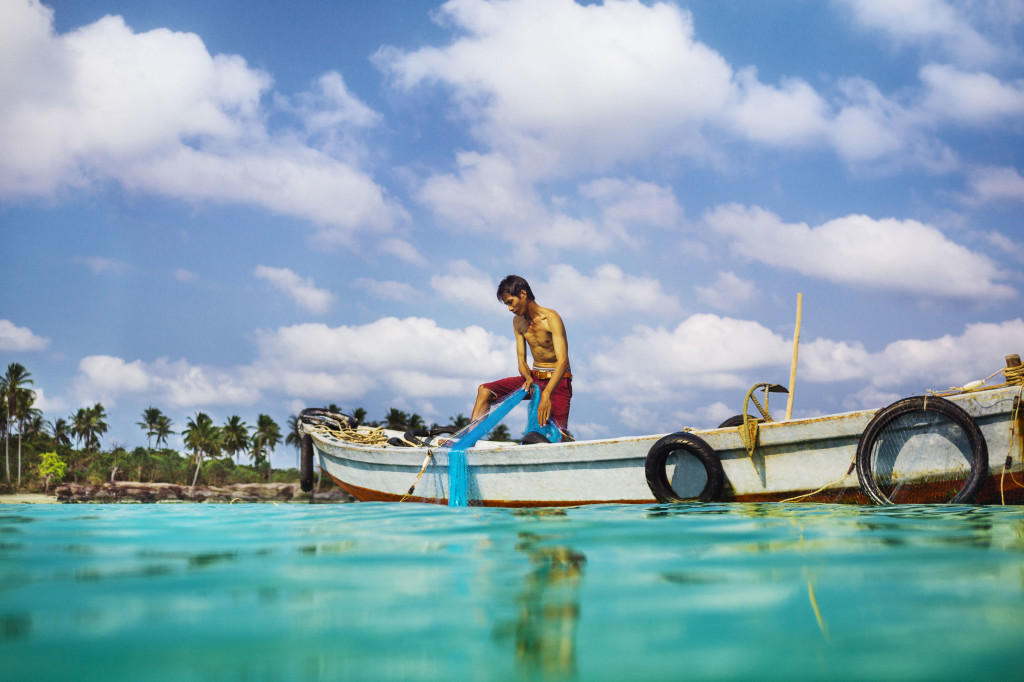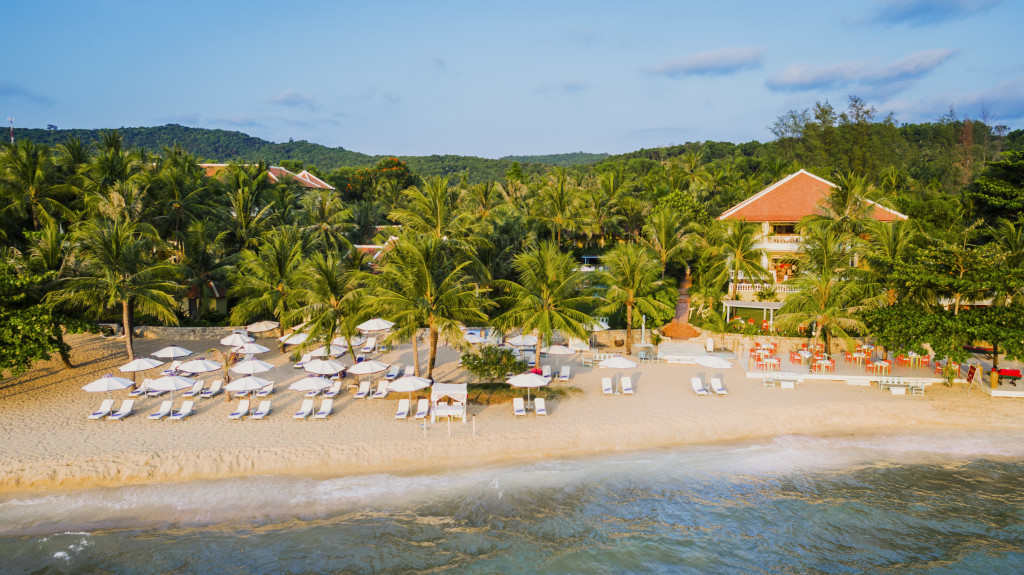 Day 1, November 9, 2018
Welcome to Vietnam! You'll be greeted at Tan Son Nhat International Airport (Saigon), and our driver will transfer you to our boutique hotel and spa, in a centrally located, bustling market and café district. Our adventures begin at six in the evening, when our Vespa drivers will pick us up at the hotel, for an all-you-can-eat (with free-flowing-drinks), four-hour foodie extravaganza through various local neighbourhoods, sampling Saigon's best street food and nightlife (the nightlife ranging from Vietnamese French cabaret, at a historic coffee house, to a series of talented live bands at a trendy back-alley bar).
Airport pick-up, Dinner, Drinks, Overnight in Paradise Saigon Boutique Hotel ***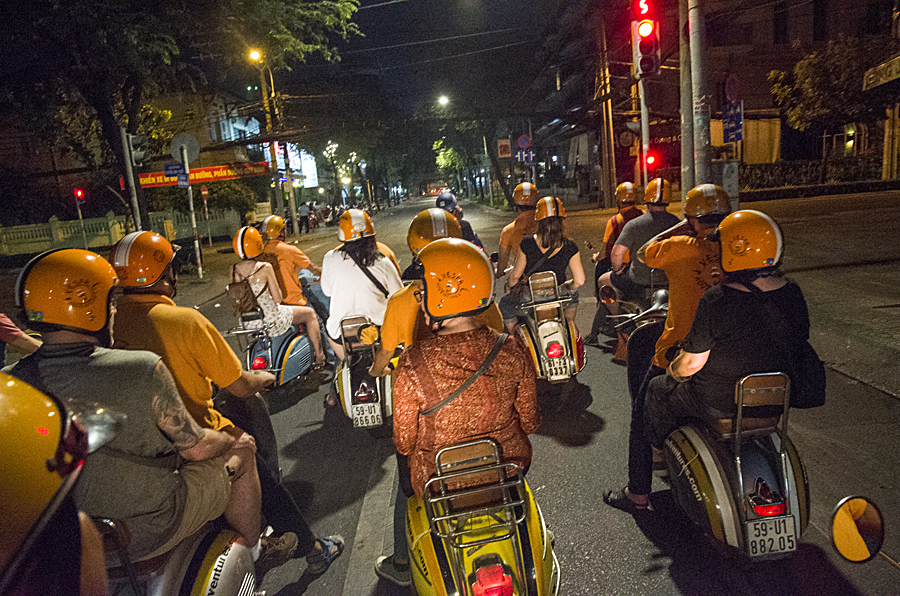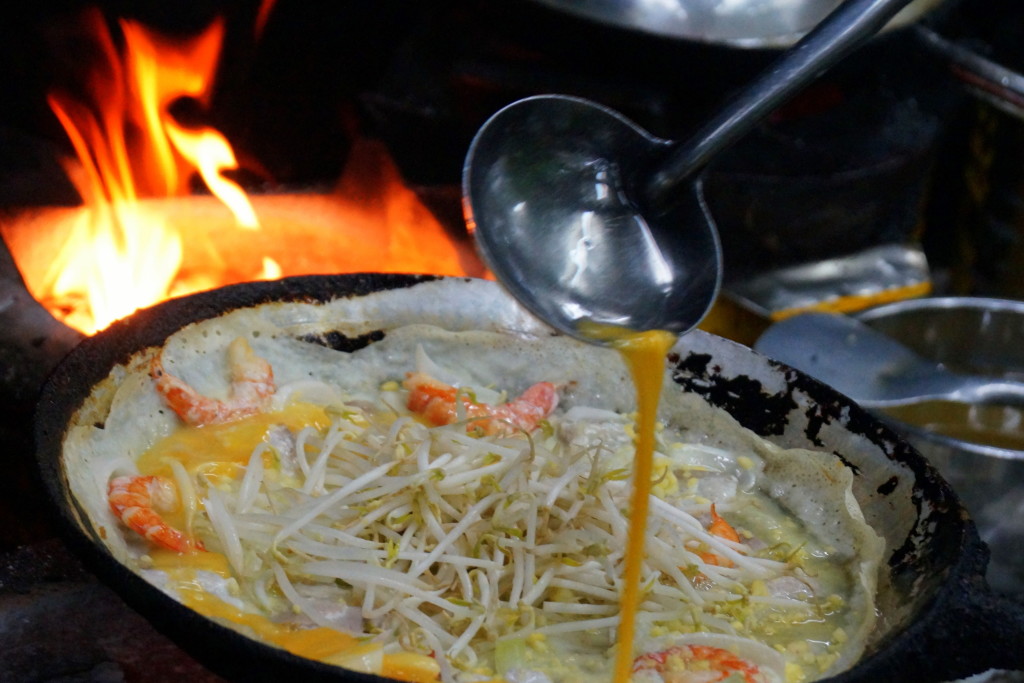 Twenty years from now you will be more disappointed by the things you didn't do than by the ones you did. So throw off the bowlines, sail away from the safe harbor, catch the trade winds in your sails. Explore. Dream. Discover. — Mark Twain
Day 2, November 10
After an early breakfast buffet with a panoramic city view, our guide will escort us to the pier to board a private speedboat for a journey into an area of the Mekong Delta few tourists see. A light breakfast will be served aboard the boat should you wish to sleep a little longer in the morning. We'll see the fascinating backside of the city and then slip up the lush green tributaries and canopy-covered canals, stopping along the way at a Cao Dai Temple (a religion that worships Victor Hugo), a riverside market, and a Buddhist Pagoda. We'll travel the expanses of the Delta of Nine Dragons, we'll lunch at a traditional farmhouse and sample Mekong whiskey. Our exact route this day is dependent on fluctuating water levels.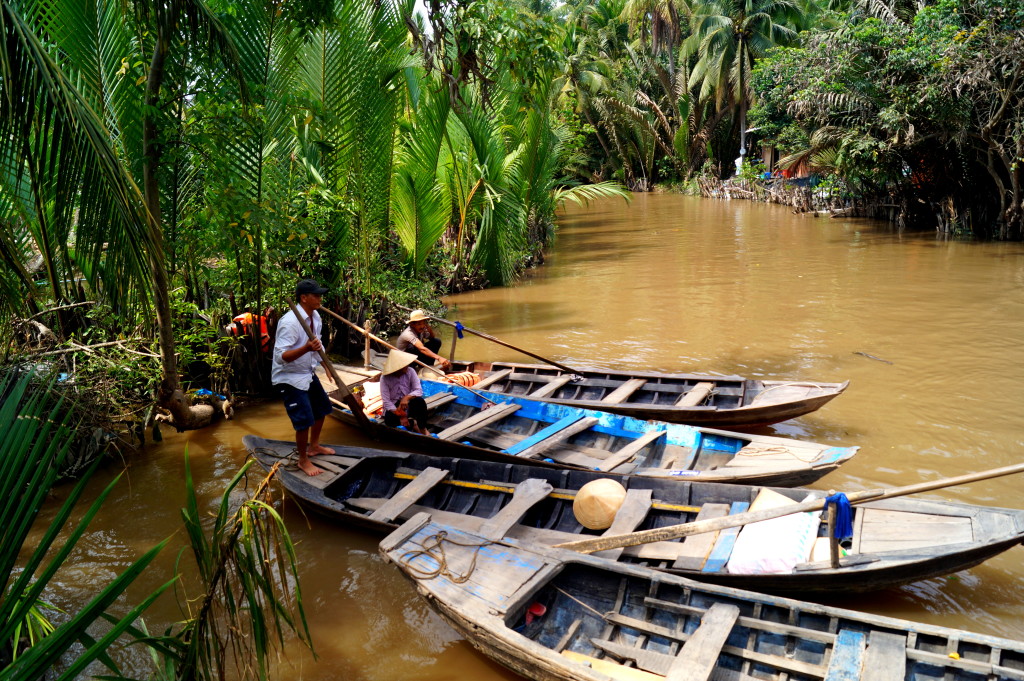 Return to Saigon – free time for dinner at your leisure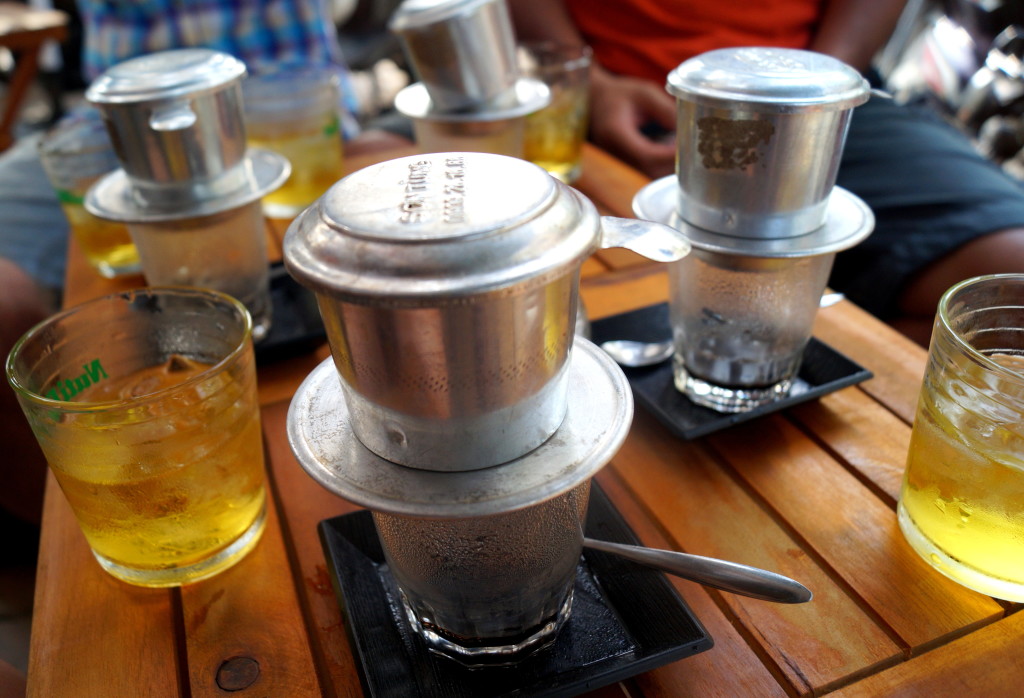 Breakfast, Lunch, Overnight Paradise Saigon Boutique Hotel 
Days 3-7, November 11-15 – Flight to Phu Quoc Island -  the writing adventure begins
We'll enjoy a buffet breakfast with a wide selection of Asian and Western dishes: from dim sum, noodles, and exotic fruit, to custom omelettes, bacon, and croissants. Then we'll visit the war museum before boarding our flight to Phu Quoc Island, our primary workshop destination.
THE WRITING WORKSHOP:
Stay in Luxury – Write Dangerously
Whether you write nonfiction or fiction, on this writing expedition you'll be exploring risk and truth with wild abandon. And because even the Guardian newspaper says the personal essay is "booming," you'll also have the opportunity to create a daring personal story. From idea to page, you'll go on madcap head trips, embrace your inner daredevil, and will improvise with pen or laptop. We'll use multiple genres and characters to engage the creative part of nonfiction writing (to play with tone, mood, and tension). We'll experiment with just how far we can go, and we'll use techniques used by actors as a catalyst to take our true stories down unexpected paths. You'll be doing all of this while relaxing at a small but sumptuous five-star French Colonial resort on an idyllic island. At the end of our creative adventure, should you wish, you'll be guided towards specific publishers, so you can submit your story to appropriate editors and paying venues, whether it be book anthologies, magazines, or competitions (some with substantial financial awards).
Previous Writers' Expeditions participants have had stories they worked on during the workshops published.
Only those who will risk going too far can possibly find out how far it is possible to go. — T.S. Eliot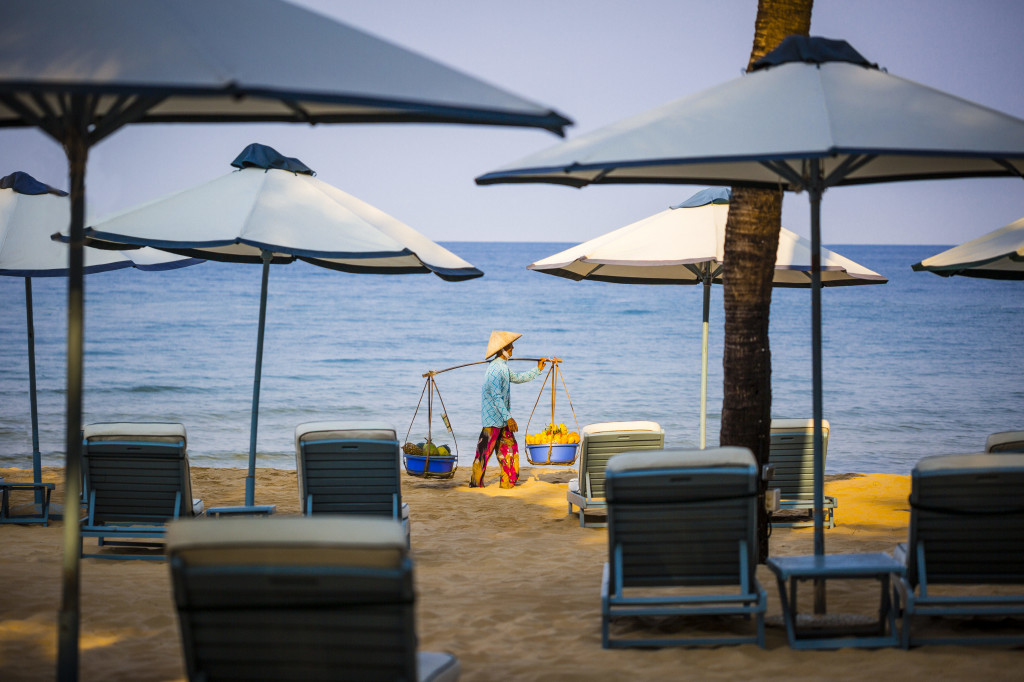 All days spent at the five-star resort include breakfast
Day 7, November 15 (fly to Cambodia)
After our morning workshop, we check out from the resort. We'll head to the airport to fly back to Saigon and then will take a connecting flight to Siem Reap, Cambodia, where we'll be greeted at the airport and chauffeured to our hotel close to the Night Market. The hotel has a rooftop pool and spa, where you might want to treat yourself to a very affordable Khmer massage this evening. Free time to explore and dine.
Breakfast, flight from Phu Quoc to Saigon, and then flight from Vietnam to Cambodia, overnight City River*** (hotel, spa, and restaurant)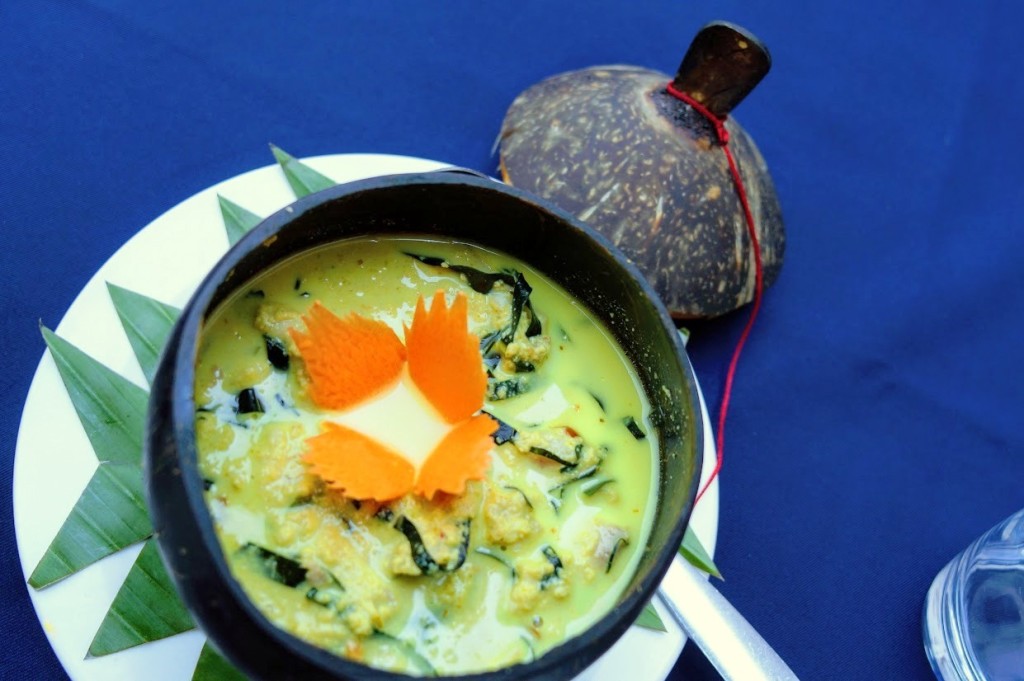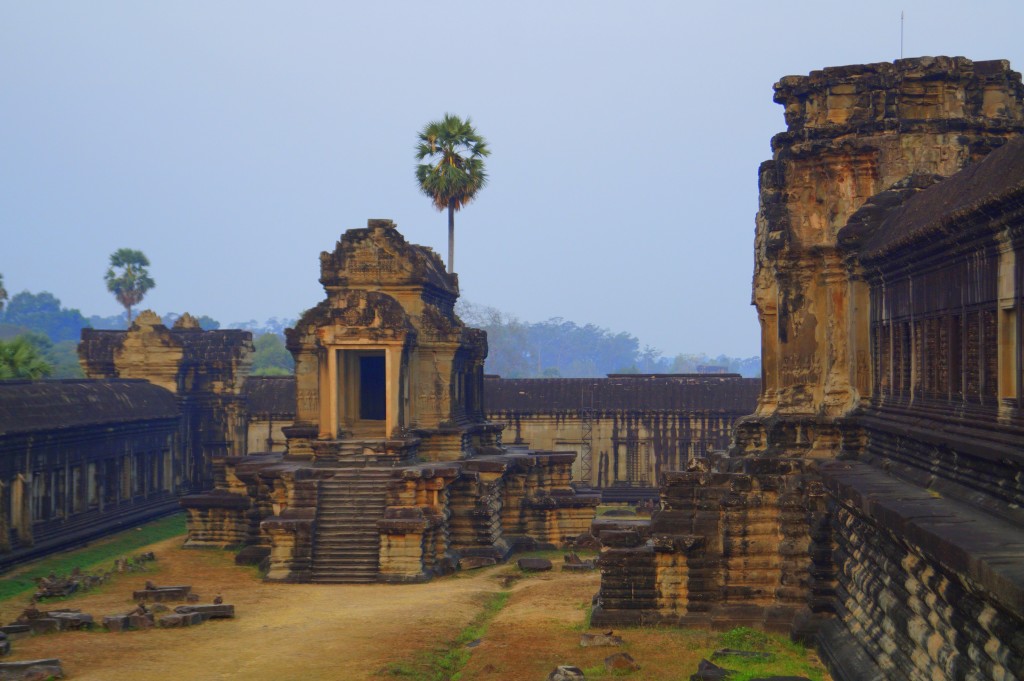 Day 8, November 16, Angkor Wat, full-day tuk tuk adventure
We'll witness the sunrise over Angkor Wat and then will return to the hotel for a buffet breakfast before heading back (by tuk tuks) to the 210-hectare UNESCO world heritage site, to explore this 12th century architectural masterpiece in greater detail.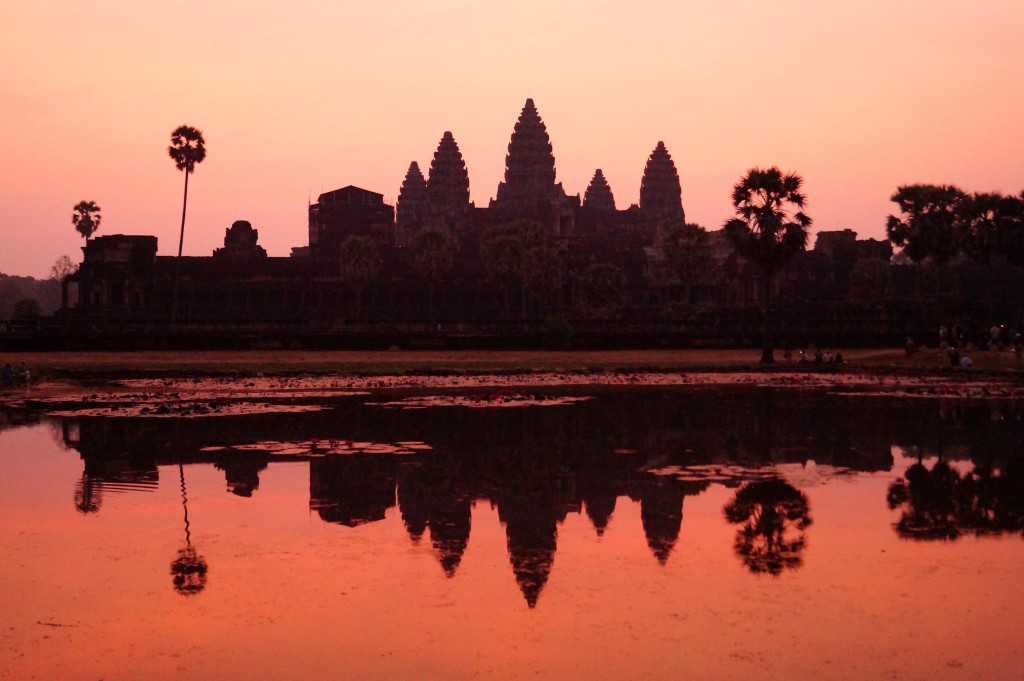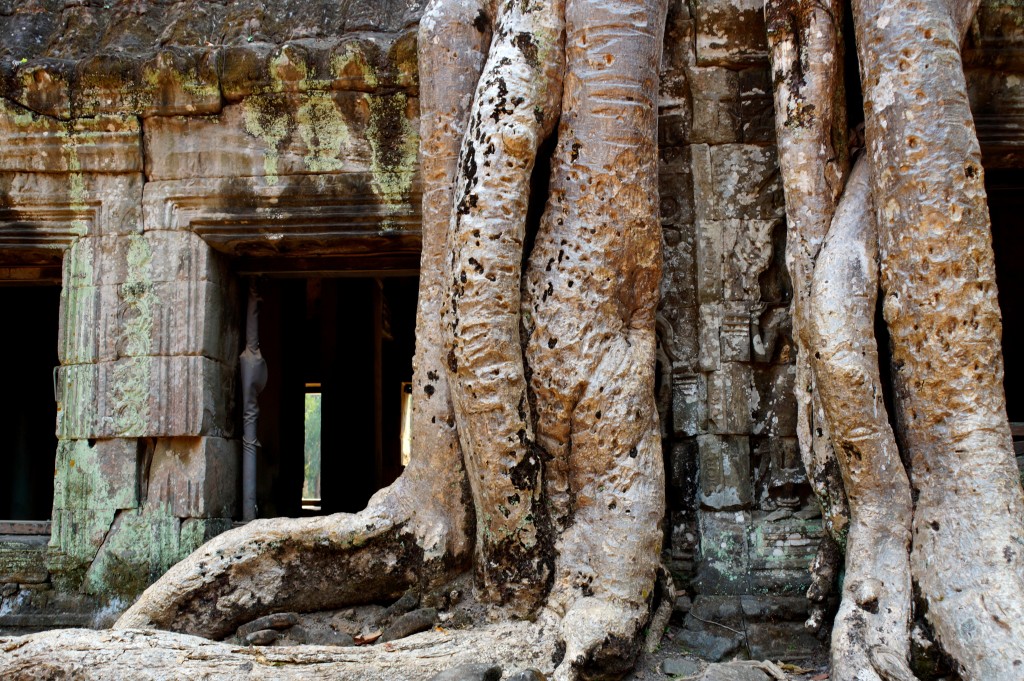 We'll also visit Ta Prohm where the ancient structures are embraced by jungle creepers and enormous fig tree roots. Then we return to the city for an evening of free time.
Breakfast, Lunch, tuk tuk tour to Angkor Wat, Overnight at City River
Day 9, November 17, Writing Workshop during day, Vespa food tour of Siem Reap in the evening
After your buffet breakfast, the writing workshops today will be catered to meet the needs of the participants, and writing time will be given to those who want to polish their stories. We'll also have a session discussing pitching, going viral, photographs, submissions, and contracts.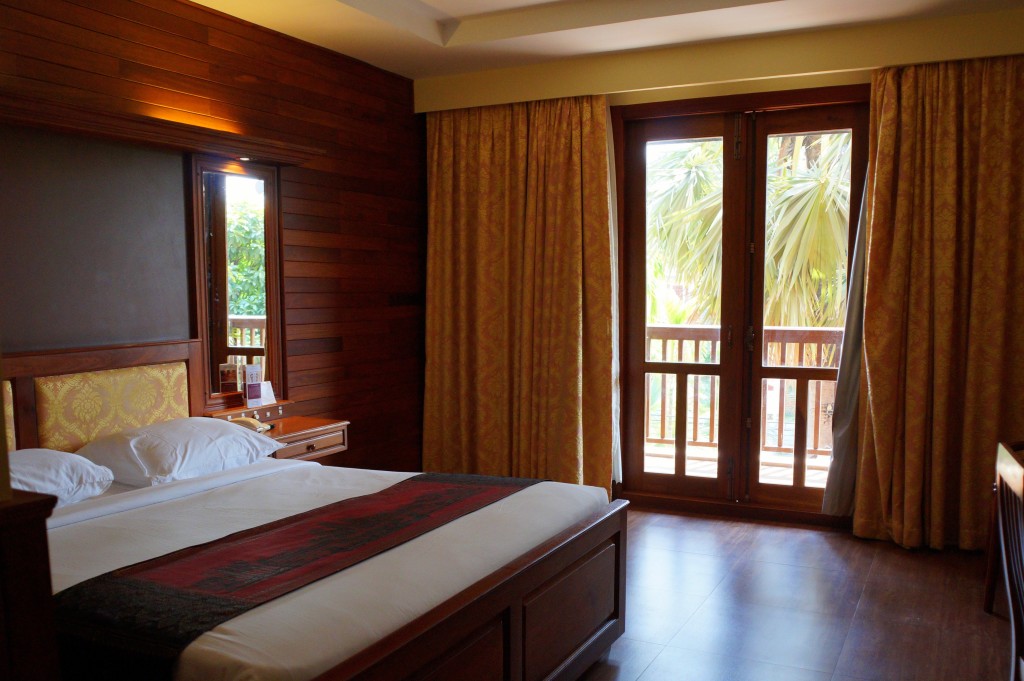 Our day will climax with a Vespa food tour of Siem Reap from six until ten-thirty in the evening. Once again this is all-you-can-eat with free-flowing drinks. And we're riding pillion again, so don't worry about those drinks, which will include sampling rice wine infused with bouquets of herbs and spices. Cambodian street and market food in the evening is thrilling, but we'll also make an evening wish at a temple, and will have a picnic in a special spot.
Breakfast, Dinner (Vespa street food tour), Overnight City River
Day 10, November 18
Buffet breakfast, followed by a farewell workshop which we hope you can attend before checking out. If you are departing today, we will drive you to the airport.
Info about your workshop host and tour operator, followed by prices and inclusions:
Kirsten Koza (writing workshop host): is the author of Lost in Moscow published by Turnstone and dubbed by CBC radio Canada "the ultimate what-I-did-last-summer essay ever." Kirsten edited the Travelers' Tales (USA) humour anthology, Wake Up and Smell the Shit, and read thousands of stories for that book before narrowing it down to the 31 writers she selected for the volume. She's had over 75 stories published in books, magazines and newspapers around the world and has repeatedly been invited to speak at the American Society of Journalists and Authors annual conference in New York, on the power of social media for writers and making stories go viral.
Kirsten has taught both postgraduate and 3rd year acting at the University of East London and East 15 Acting School (famous for method acting), in England. She did her BA in theatre at Dalhousie University, in Canada, and her postgrad in the UK at E-15. Prior to becoming a professional writer, she worked in theatres across Canada and was the Artistic Director of Canada's oldest professional summer theatre. Her theatre background has had a massive impact on how she writes, and she looks forward to sharing these methods and other tips with you in Vietnam and Cambodia.
You can read a few of her adventures (published in books and magazines) by following these links, and you'll probably surmise why the management at Travelers' Tales publishing house affectionately call Kirsten "the Canadian lunatic": "Chasing Tornadoes" published in the ninth volume of The Best Women's Travel Writing books, "The Mountain Men Who Don't Exist in Kyrgyzstan" and "Hiding the Cannoli in Sicily" both published by Perceptive Travel magazine.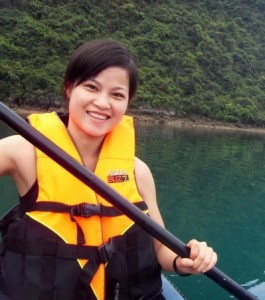 Minh Ninh: is a local tour operator in Vietnam with over ten years experience in the tourism and hospitality industry. It was her passion for travel, discovering new lands, hearing new stories, and meeting new friends, coupled with her love for her homeland of Vietnam, that drew her into a career in tourism. Living in Vietnam has offered Minh an ideal jumping off point to repeatedly explore Indochina, so she can expertly share her part of the world with you. This is the third time she's collaborated with Writers' Expeditions.
Minh and her team specialize in high quality, custom tours, in Vietnam, Laos, and Cambodia. They organize unique trips and take travellers to both the most famous places and the less-visited destinations, to reveal authentic cultures and exotic landscapes.
Prices and Inclusions (this workshop is for six to ten participants only):
This ten day writers' workshop and adventure tour in Vietnam and Cambodia is $2950 USD per person, for a shared (double occupancy) room. It includes three in-tour airplane flights (two in Vietnam and one from Vietnam to Cambodia). The single supplement is $798 USD, should you not want a roommate (this is due to staying five-star). A deposit of $400 reserves your spot and of course is subtracted from the total. Exchange rates for other currencies to US dollars are calculated on the day you make the payment. Canadians can pay the deposit in Canadian dollars (exchange rate will be calculated on the day you make the payment). If you have questions please email kirstenkoza@gmail.com or message us at our Facebook Writers' Expeditions Page.
Inclusions
Writing workshops
Private writing tutorials on projects of your choice and geared to individual needs
Hotel accommodation
In-tour airplane tickets: Saigon to Phu Quoc, Phu Quoc to Saigon, and flight from Saigon to Siem Reap
Private tours with English-speaking guides in Vietnam and Cambodia
A/C transport on all transfers including airport pick-up
Entrance fees to sites and museums
Meals as indicated
Night food tours on Vespas in Saigon and Siem Reap
Private speedboat trip to Mekong Delta
Exclusions
International flights to get to Vietnam and fly home from Cambodia
Visa stamps upon arrival of $25 USD per person (for Vietnam) and $30.00 per person (for Cambodia)
Meals not mentioned
Tips & personal expenses
Travel insurance (which you need to obtain if you don't already have it)

Vietnam (Photo by Christopher Campbell)

Vietnam (Photo by Kirsten Koza)

Can't wait for November for a creative adventure – we have room for just one more participant on "Decency Be Damned," our rollicking writing workshop across Yorkshire, England, this May. Click here for full details.