Decency Be Damned: a seven-day roving writing workshop across Yorkshire, England, hosted by Writers' Expeditions and Exploring York – from May 25-31.
We are sold out for 2020, but we host Decency Be Damned annually, and if you'd like to be put on the waiting list for a cancellation or for next year, please message us. We are also offering a new writing workshop, in September of 2020, on the car-free Isle of Sark (English Channel) – follow this link for details for Risky or Risqué, or keep scrolling on this page for Decency Be Damned. The two workshops are vastly different.

(Scroll down for itinerary and prices for this year's Decency Be Damned.)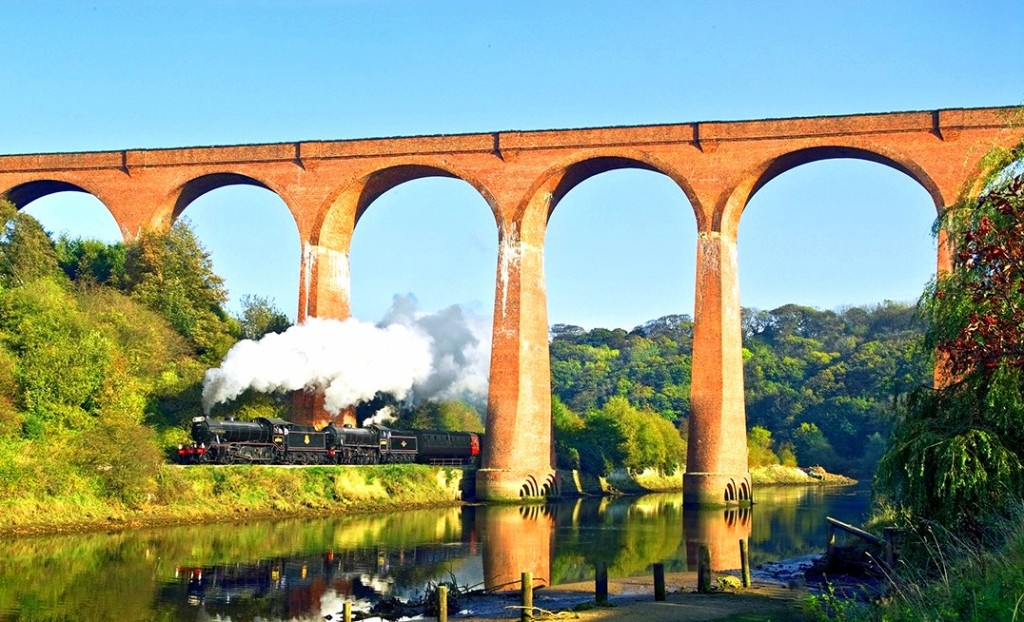 Writers of any genre of fiction and nonfiction: You are invited to leave your safety nets at home and join us for a rollicking week of writing across Yorkshire, where you'll be encouraged—and enabled!—to go beyond the bounds of decency. You'll acquire techniques and exercises used by actors on the stage and apply them to the page. With your pen or keyboard, you'll improvise, method act and perform dangerous feats. Inspiration will be gleaned from the activities we've planned and places we'll stay. We'll brave a ghost walk in Europe's most haunted city, devour an orgasm of chocolates, and hunker down in the very hotel where Agatha Christie hid during the national manhunt for her. We'll plot mayhem at the Guy Fawkes Inn, sample beer made by sixth generation brewers, and feast on the exploits of the Vikings and Romans—of course, all the while, delighting in English countryside, seaside villages, and stately homes.
Writer's block be damned! Decency be damned! This workshop is a daring adventure of storytelling and writing!
(Scroll down for itinerary, prices, and hosts' bios. If you contact us, please know that we respond quickly by email: writers-expeditions@mail.com, and if you don't hear back, either we didn't receive your email, or our reply is possibly in your spam bin. We can also be messaged from our Writers' Expeditions Facebook page, which seems to work without fail.)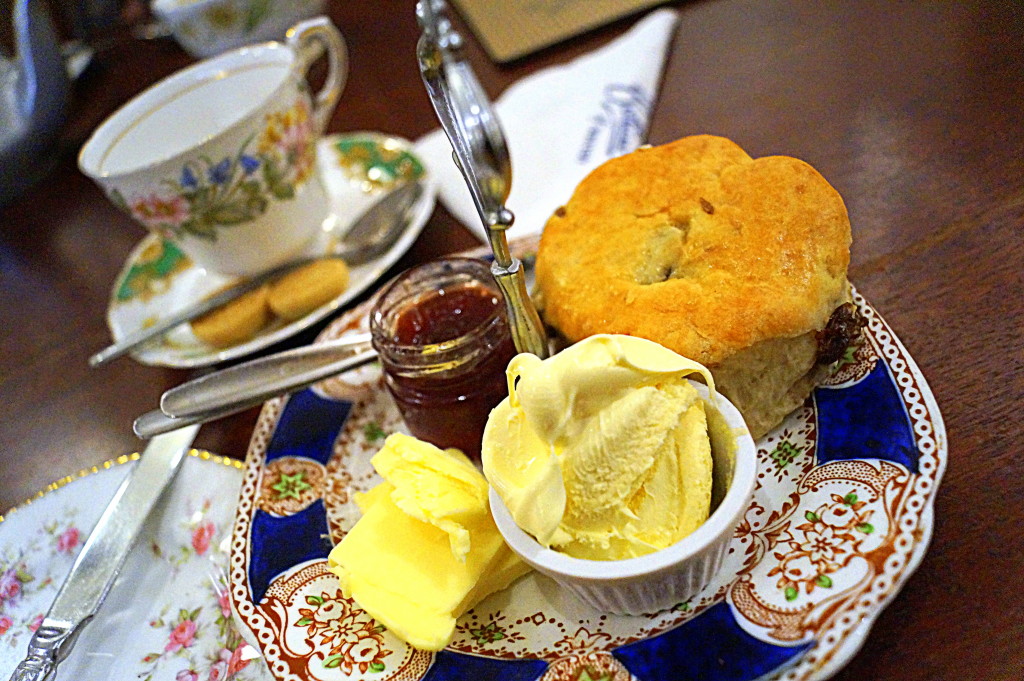 TOUR ITINERARY
Monday, May 25th, 2020
2:00 pm: check in at our hotel (owned by Hilton) at Monk Bar, which is a 14th century gate (not a bar) and is also the largest and most ornate entrance to the walled city.
Afternoon & Evening: meet & greet at our warm-up writing workshop, in the hotel bar (an actual bar and one with an extensive gin menu), before we head to dine at the Guy Fawkes Inn. This medieval inn is the birthplace of the infamous plotter, Guido Fawkes.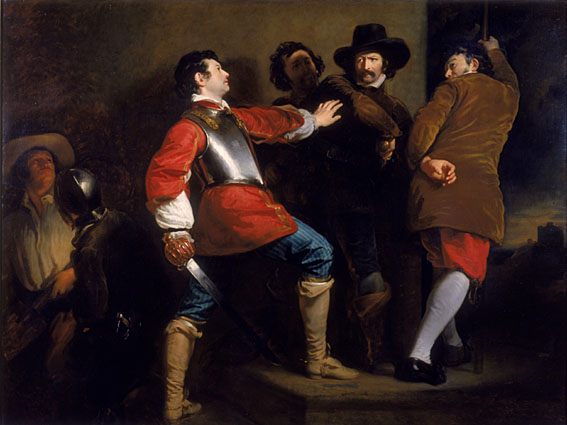 9:00 pm – Ghost Tour: York is home to some of the world's more notorious ghosts. It was named the most haunted city in Europe, and tonight our guide promises to give us the creeps as he reveals York's spooky secrets around each dark corner of the cobbled streets.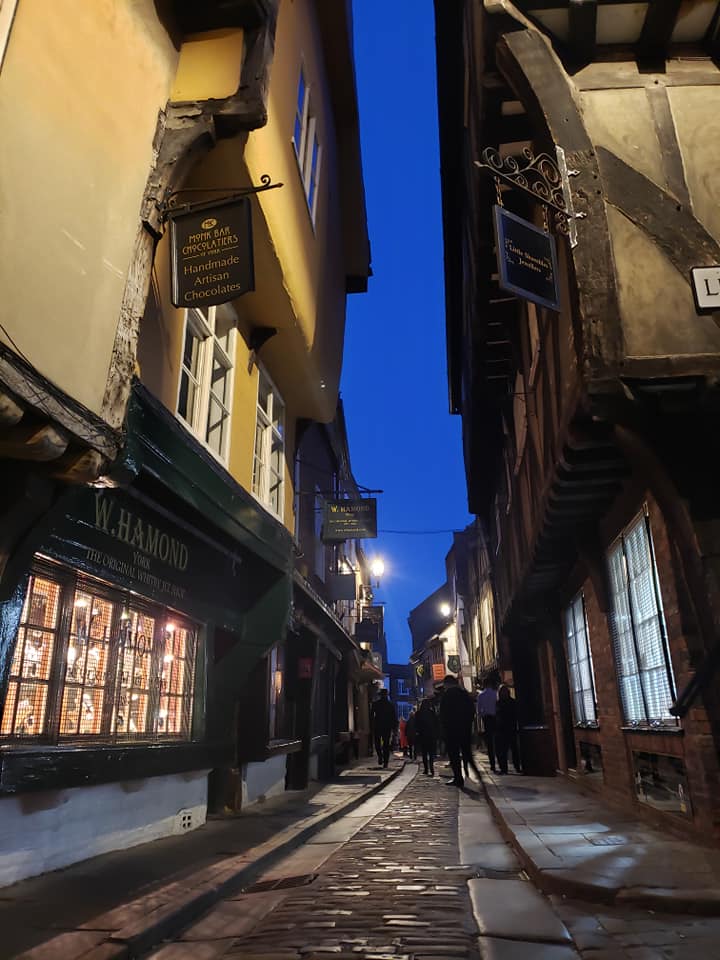 (Dinner, Overnight in York)
Tuesday, May 26th
Morning: After enjoying an English breakfast (or something lighter if you prefer), our guide will take us on a tour (imbued with quirky trivia) of York Minster, the world's third largest medieval gothic cathedral and York's most acclaimed historical site.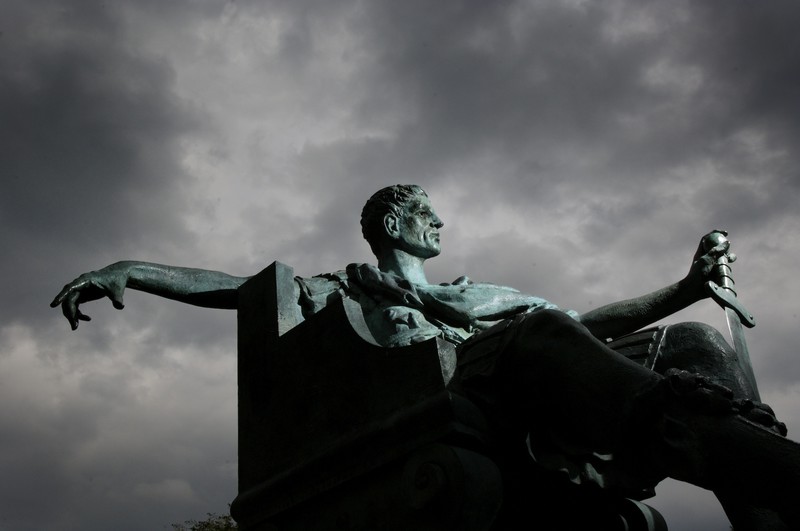 Then we'll indulge in York's Chocolate Story. Chocolate has resulted in renown and fortune for York for near 300 years. We'll learn the art of the chocolatier and how to eat chocolate too – yes, we'll receive a chocolate eating lesson. (Free time for writing and lunch.)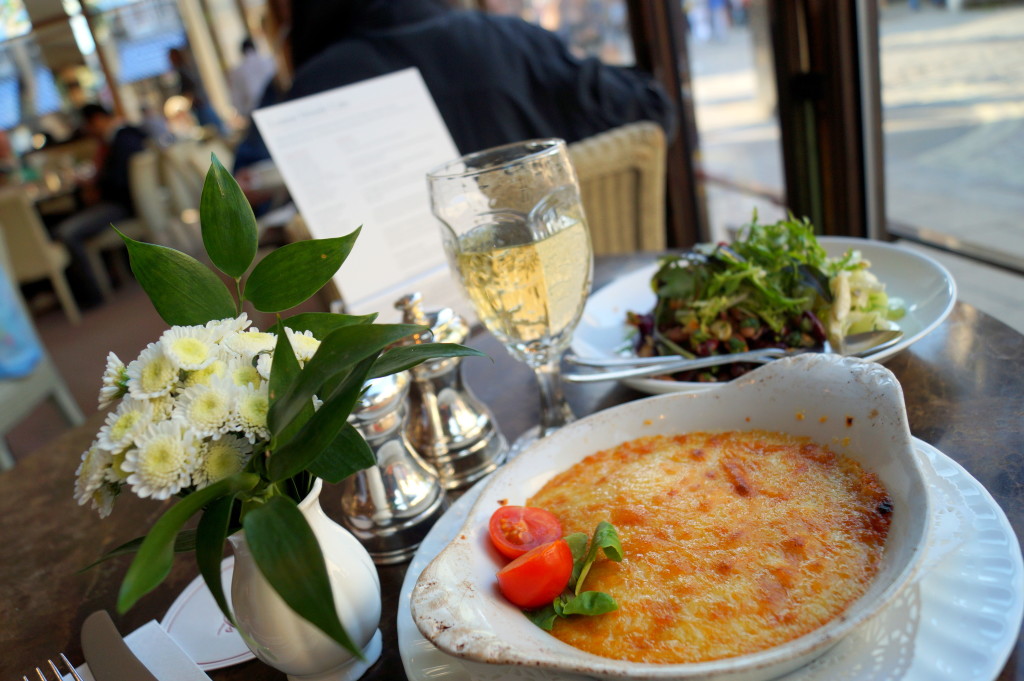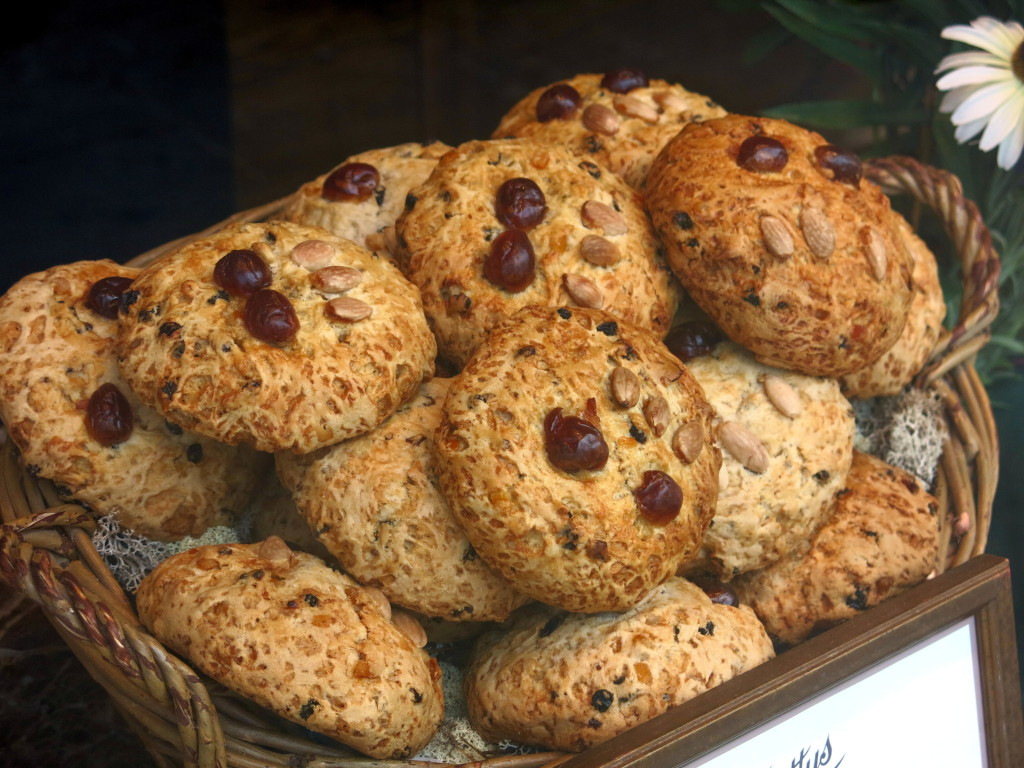 Afternoon: We'll meander the streets and alleyways of the walled city with our guide. Roman York became the birthplace of Western Christianity, but the Romans' achievements were brutally exsanguinated when the Vikings transformed Jorvik into an international trading hub centuries ahead of its time, making Medieval York the capital of the North. We'll visit the Jorvik Viking Centre, where we'll ride a Jurassic Park-like theme ride through a life-size diorama of Viking Jorvik, complete with an authentic whiff of Viking life and ending in a museum of artifacts, including entire skeletons that are visibly afflicted with the ailments of the era, and a ginormous Viking coprolite (as in a fossilized Viking poop that has been compared to the crown jewels for its significance).
Cocktail Hour Writing Assignment: free time for dinner, to explore more of York, and to write.
(Breakfast, entrances to the Minster, Chocolate Story and tasting, and Viking museum, Overnight in York)
Wednesday, May 27th (pack your steamer trunk this morning, because today we take the steam train to the seaside where you'll be writing yourself into scenes from Dracula and Alice's Adventures in Wonderland or Through the Looking Glass while staying in Lewis Carroll's Yorkshire home)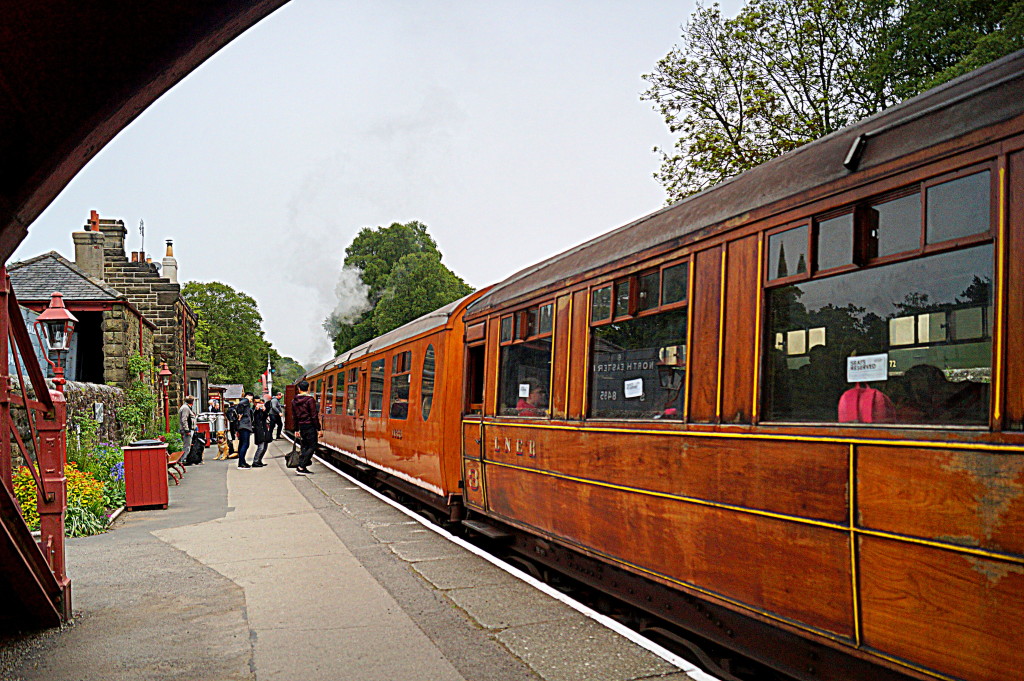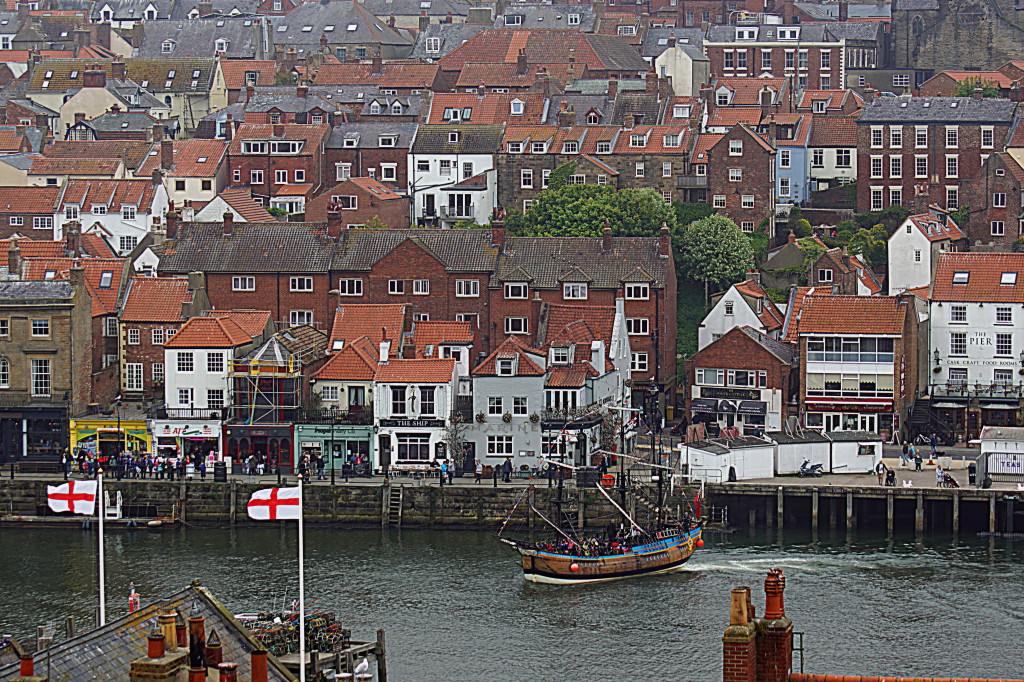 Morning: breakfast – and then we'll take the steam train along the North Yorkshire Moors Railway from Pickering through Goathland (film location for the Hogwarts Express train station at Hogwarts School of Witchcraft and Wizardry), and of course we'll discuss the success of J.K. Rowling – the whys and hows – and how this relates to stories going viral on the Internet, and then we'll continue our train ride to Whitby.
Afternoon: We'll visit the coastal town of Whitby, the birthplace of Captain Cook. But, also, it was while visiting Whitby, after an exhausting theatrical tour, that Bram Stoker got inspiration for Dracula. Then it's down (or should we go up?) the 199 steps from Whitby's gothic abbey, culminating in the reward of award winning fish and chips (gluten free, vegetarian, and vegan options available).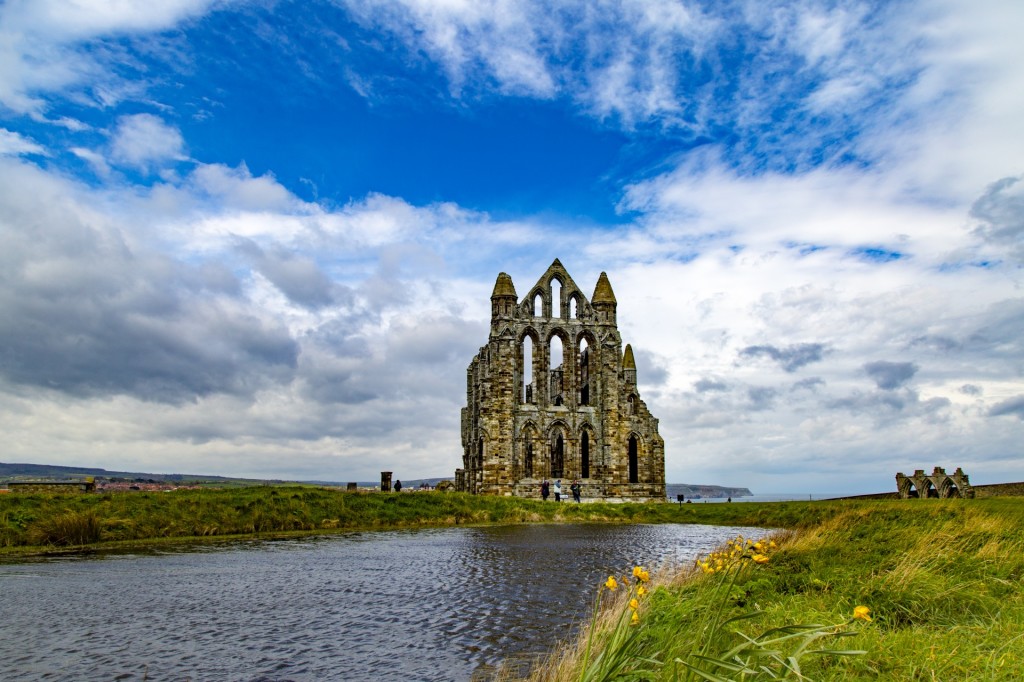 Then we check in at La Rosa boutique hotel where they describe themselves as "more boudoir than boutique."
Evening: You'll be given a writing prompt for the evening, and then you have free time in Whitby to dine, explore, and write.
(Breakfast, Steam Train, Lunch, Whitby Abbey Tickets, Overnight at La Rosa in Whitby)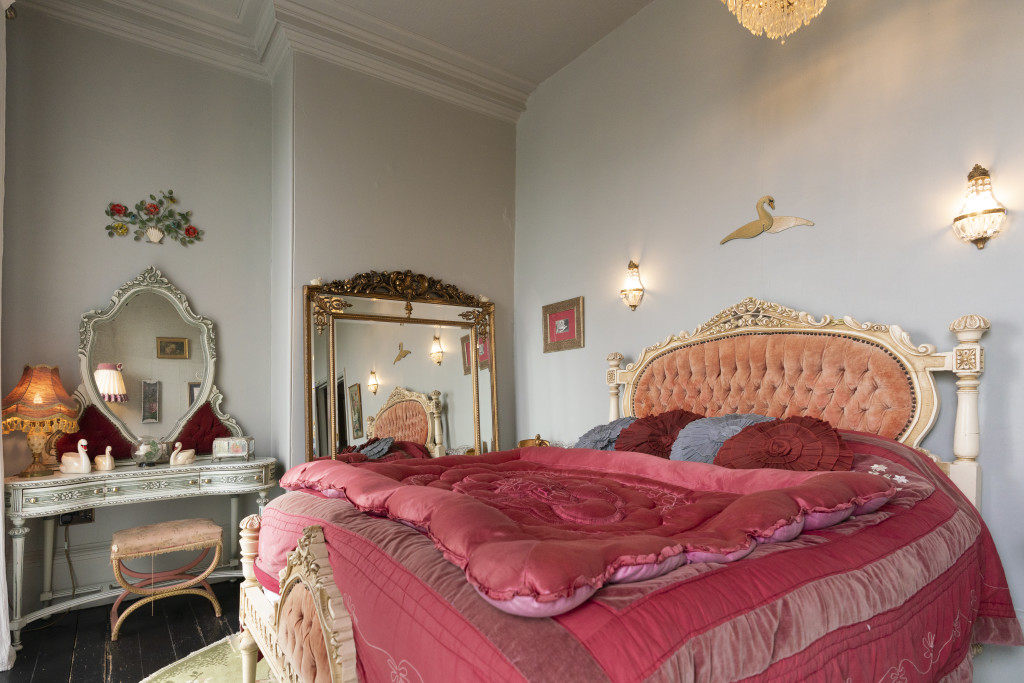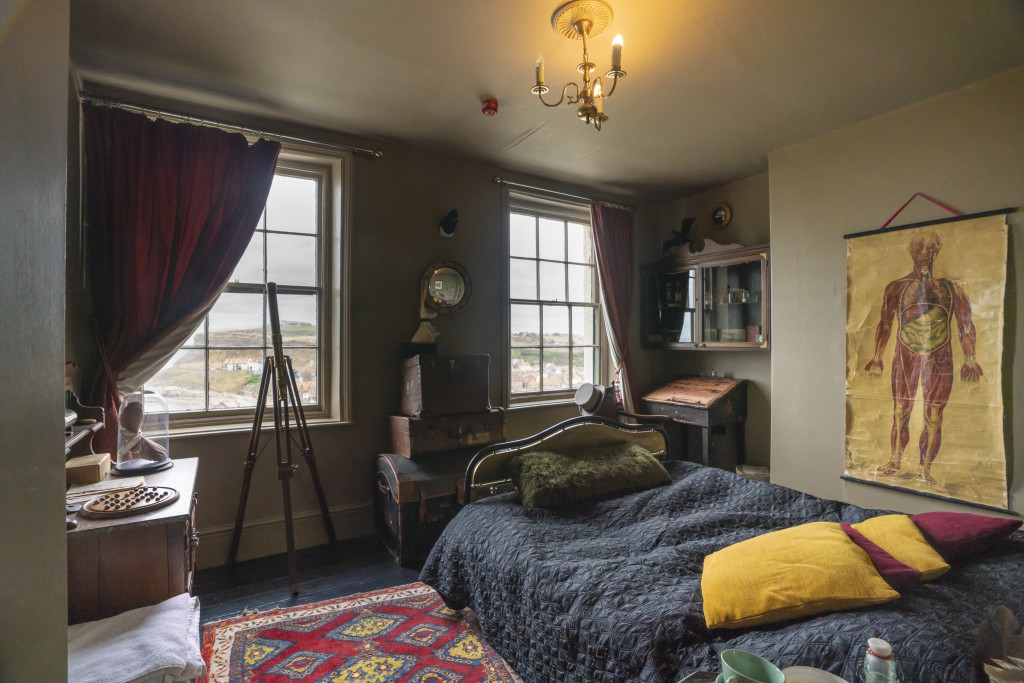 Thursday, May 28th
Morning: breakfast will be delivered to you in a hamper in your room this morning! Then we'll check out of our hotel and travel through the countryside to Castle Howard where you'll be given a "Decency Be Damned" writing assignment.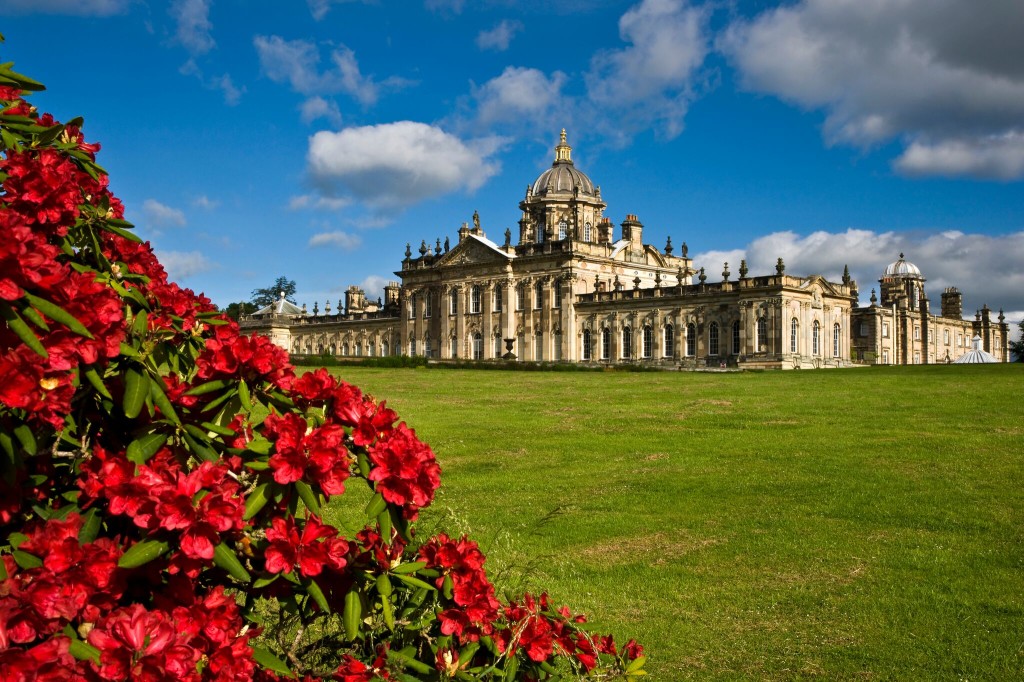 This Yorkshire stately home is one of Britain's finest. It's resplendent in world famous art and opulent architecture. You might recognize Castle Howard as it was used in both the TV and film adaptations of Evelyn Waugh's book Brideshead Revisited.
Writing time outside on Castle Howard's spectacular grounds or at one of its indoor or outdoor patio cafes.
Afternoon: We'll take our private mini bus to the Yorkshire Dales National Park, where we'll be dining and spending the night at The Buck Inn, in the perfect picture-postcard village of Malham. At this evening's workshop, if you have bladder issues, you might want to wear Depends, because you'll be laughing so hard you won't just be crying.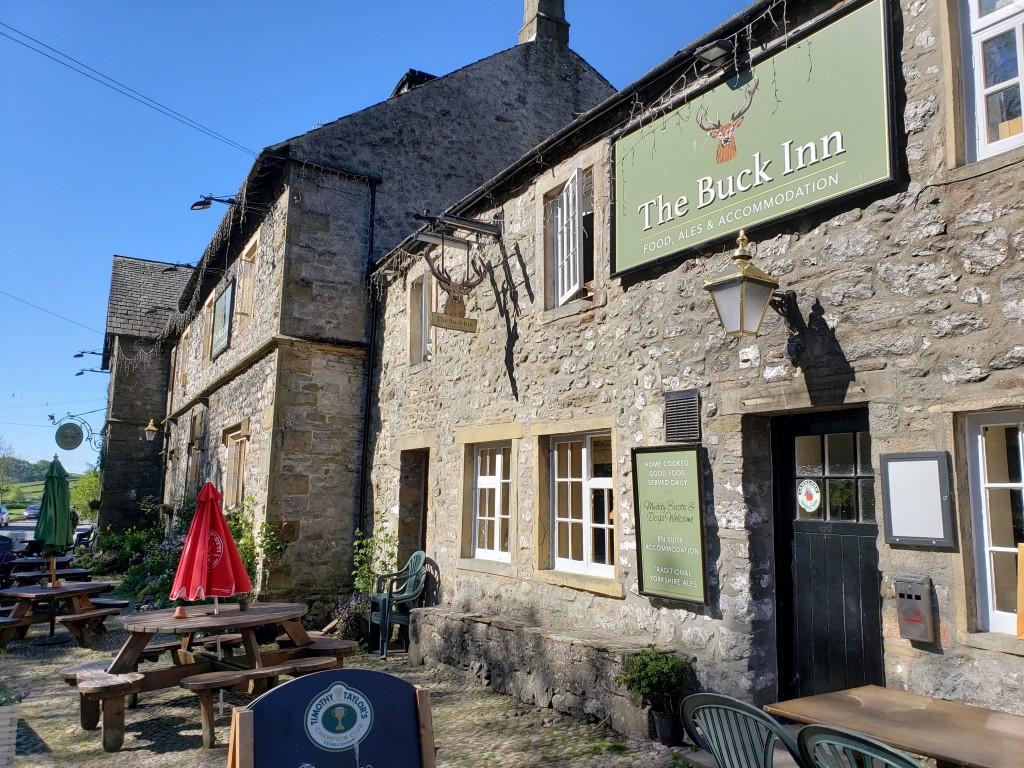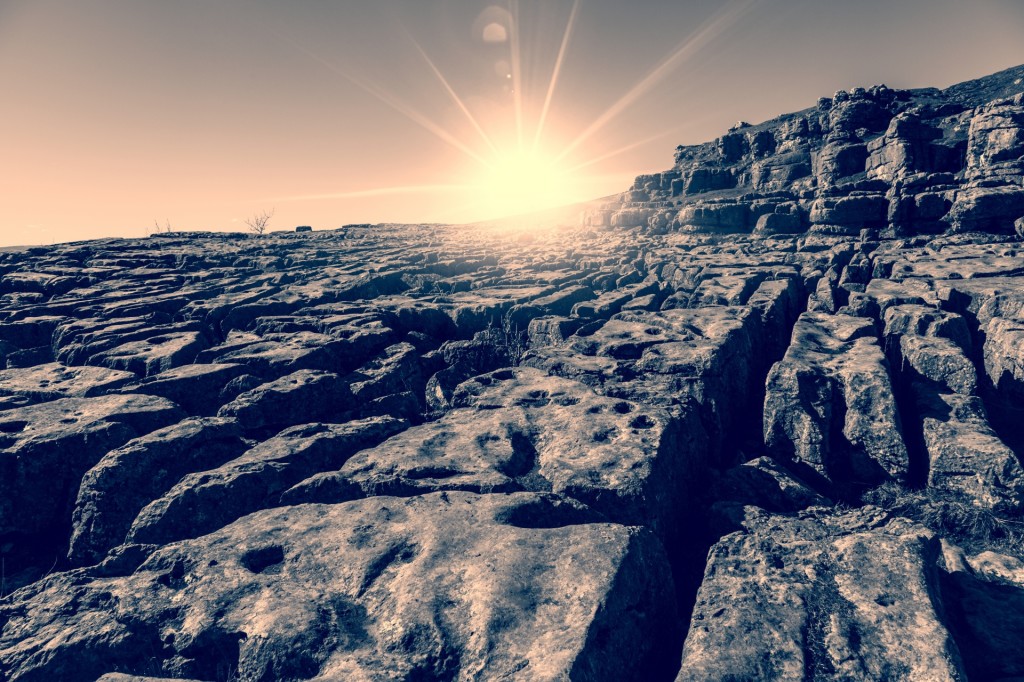 (Breakfast, Dinner, Castle Howard Entrance, Overnight at The Buck Inn/Malham)
Friday, May 29th
We have an exciting creative adventure planned for you today. Our writing workshop will be held in the courtyard of Richard III's ruined castle.
We'll have lunch at a country pub, and (in our private mini-bus) we'll traverse the limestone scenery and the unique valleys known as dales. You'll see stone-built villages, field barns, drystone walls, Swaledale sheep, flower-laden meadows, plus the Aysgarth Falls (you might remember these waterfalls from Robin Hood: Prince of Thieves), and the North Yorkshire village of Kettlewell (of Calendar Girls fame).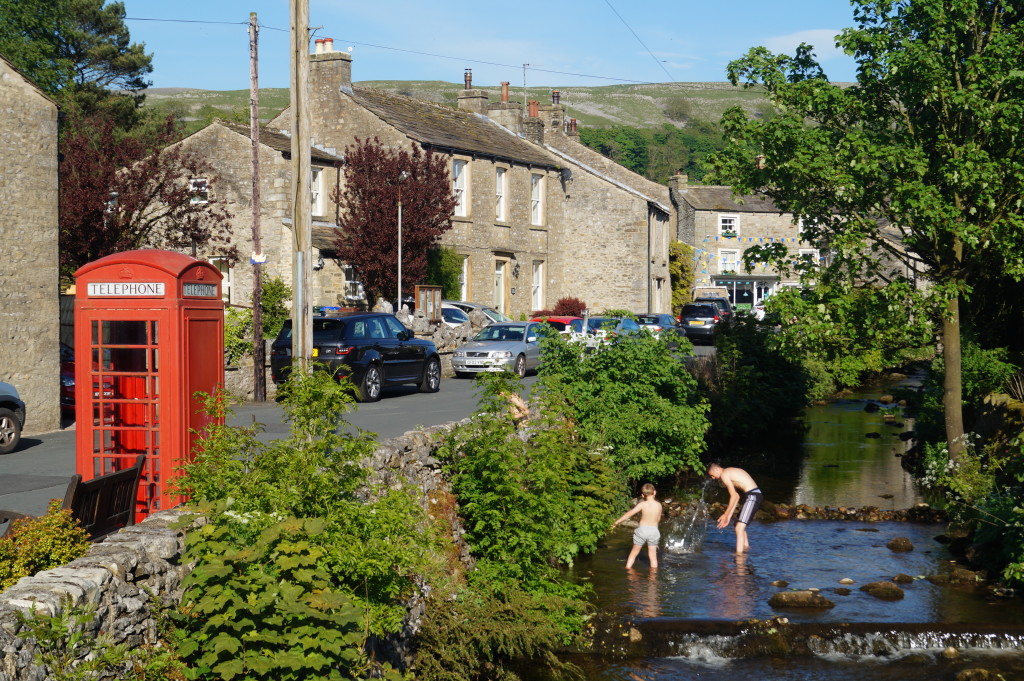 Evening: We'll check in at the Old Swan Harrogate which is surrounded by idyllic English gardens and is just a three-minute walk from the spa town's centre. Our hotel "combines Victorian splendour with contemporary luxury." It was here where Agatha Christie hid in 1926, resulting in an 11-day national manhunt for her.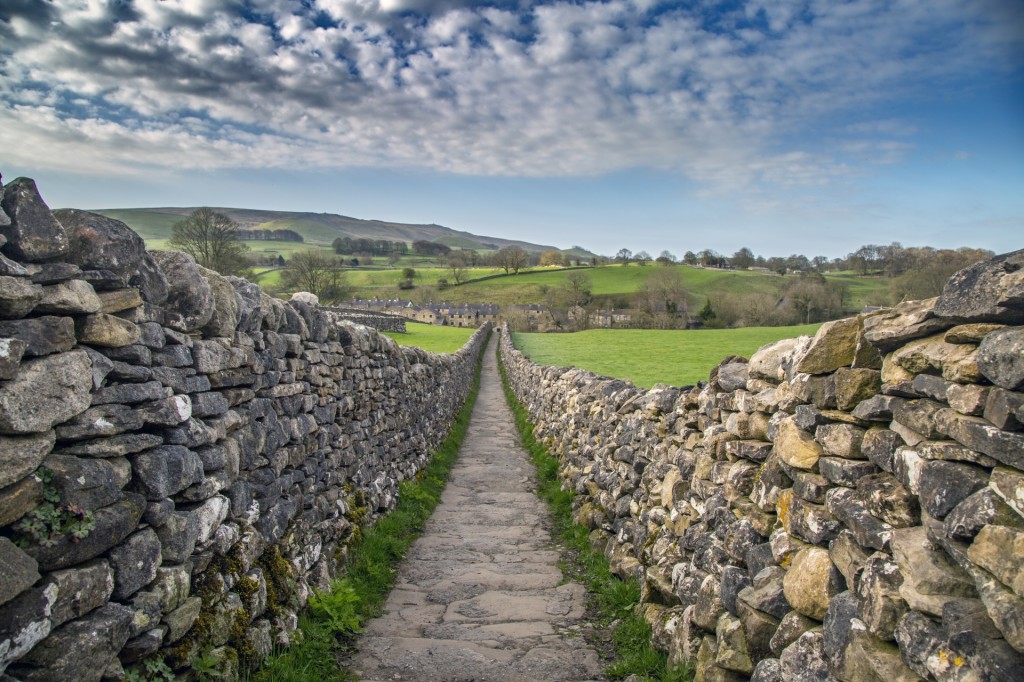 Free time for writing and dinner in Harrogate. Your hosts are both foodies and will happily make recommendations.
(Breakfast, Overnight at the Old Swan in Harrogate)
Saturday, May 30th
Morning: breakfast in the Old Swan's glass-ceilinged Wedgwood dining room – and then we'll travel to a secluded valley to explore Fountains Abbey, one of the biggest and best preserved ruined (which sounds like an oxymoron) Cistercian monasteries in England.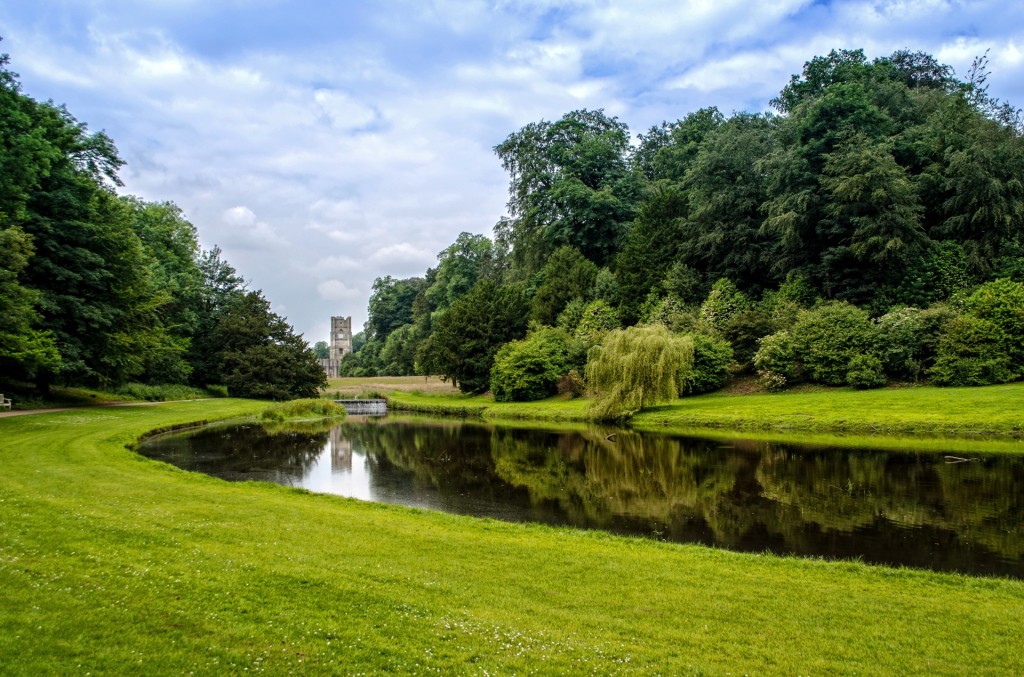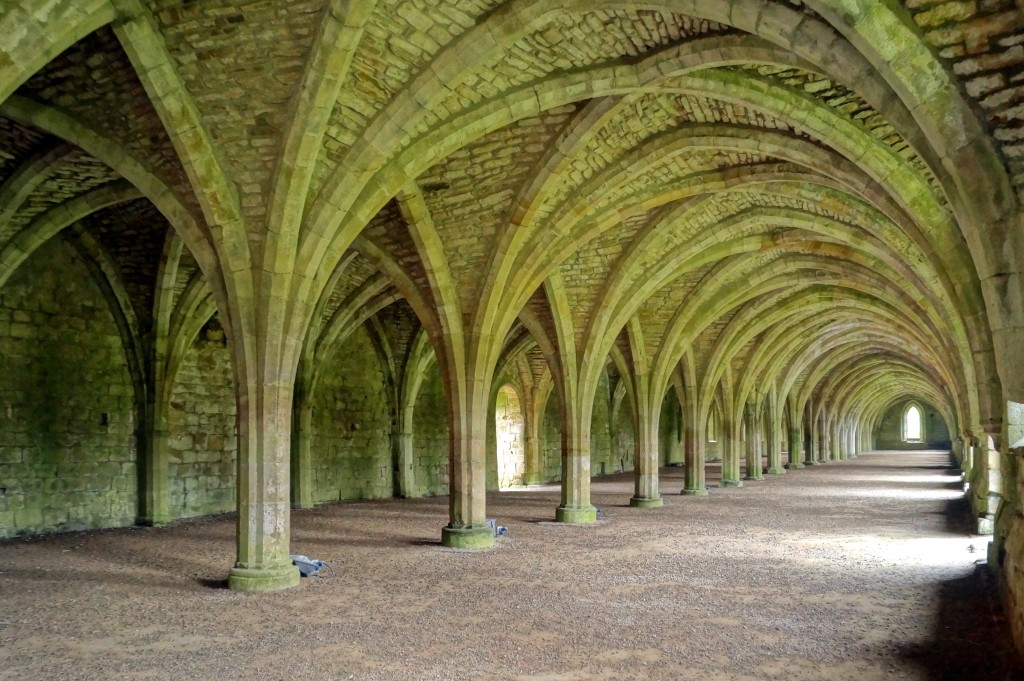 Afternoon: pub lunch – followed by battle of the breweries in Masham. We'll pitt the beers of Black Sheep against T&R Theakston in our own private tasting with our guide, so we can enjoy the bitterness of an internal family feud along with their brews.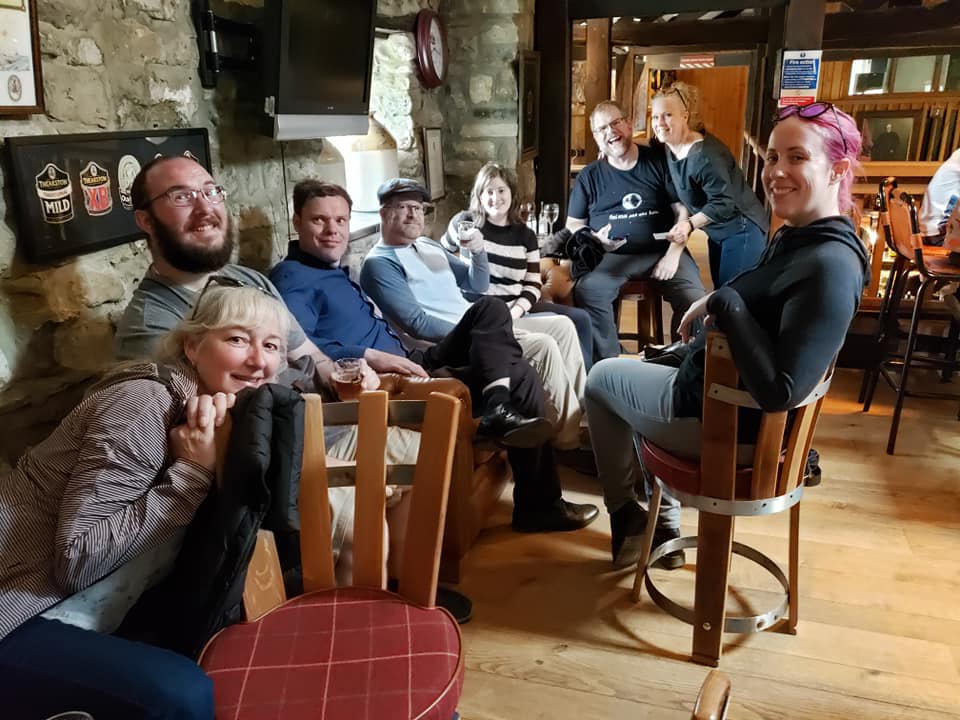 Evening: three course dinner in Harrogate, and readings back at the Old Swan.
(Breakfast, Beer Tasting, Dinner, Overnight at Old Swan in Harrogate)
Sunday, May 31st
Morning: breakfast in the Wedgwood – followed by our farewell writing workshop in the library.
(Breakfast)
BIOS OF HOSTS – FOLLOWED BY PRICES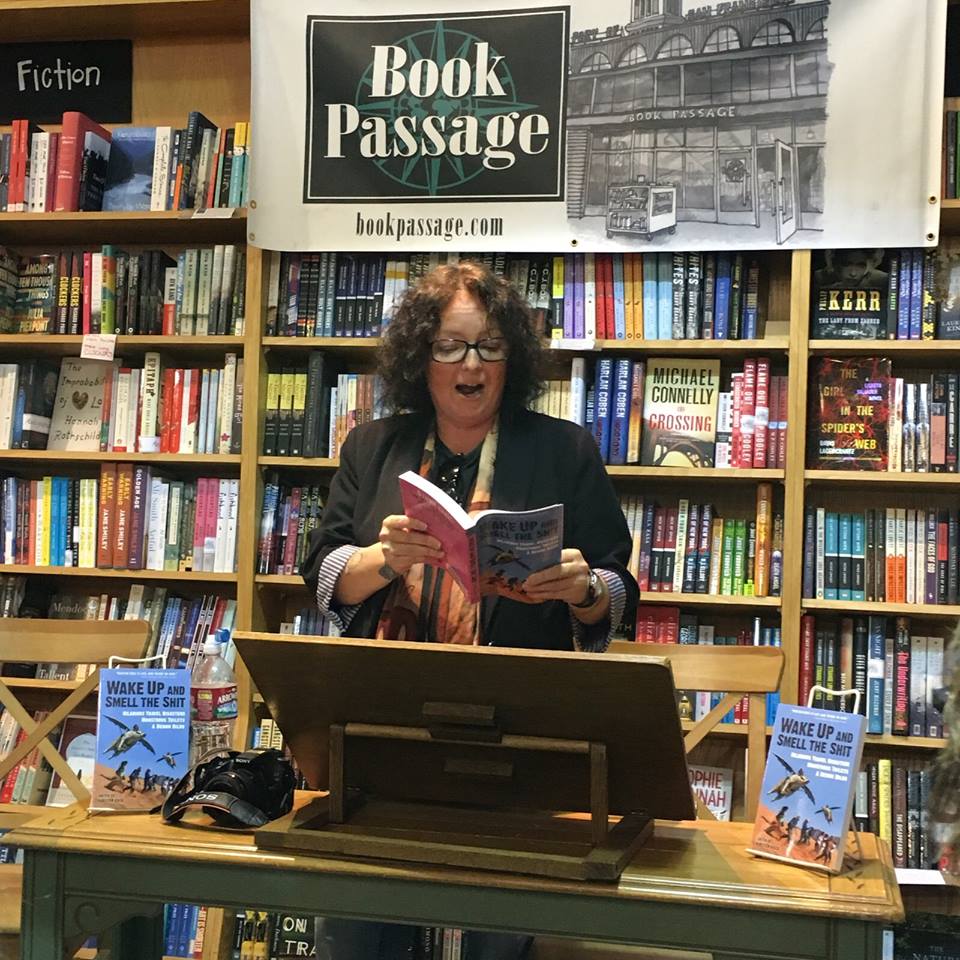 Kirsten Koza (writing workshop host): is the author of the book, Lost in Moscow, published by Turnstone and dubbed by CBC radio Canada "the ultimate what-I-did-last-summer essay ever." Kirsten edited the Travelers' Tales (USA) humour anthology, Wake Up and Smell the Shit, and read thousands of stories for that book before narrowing it down to the 31 writers she selected for the volume. She's had over 75 stories published in books, magazines and newspapers around the world and has repeatedly been invited to speak at the American Society of Journalists and Authors annual conference in New York, on the power of social media for writers and making stories go viral.
Kirsten has taught both postgraduate and 3rd year acting at the University of East London and East 15 Acting School (famous for method acting), in England. She did her BA in theatre at Dalhousie University, in Canada, and her postgrad in the UK at E-15. The final production of her postgrad was staged in Yorkshire. Prior to becoming a professional writer, she worked in theatres across Canada and was the Artistic Director of Canada's oldest professional summer theatre. Her theatre background has had a massive impact on how she writes, and she looks forward to sharing these methods and other tips with you on the Decency be Damned writing workshop, in Yorkshire.
You can read a couple of her adventures (published in books and magazines) by following these links, and you'll probably surmise why the management at Travelers' Tales publishing house affectionately call Kirsten "the Canadian lunatic": "Chasing Tornadoes" published in the ninth volume of The Best Women's Travel Writing books, and "The Mountain Men Who Don't Exist in Kyrgyzstan" published by Perceptive Travel magazine.
Matthew Greenwood (your local guide & expert): created his tour company, Exploring York, in 2004, out of a love for his native county of Yorkshire and his lifelong passion for travel. He has guided a wide variety of groups ranging from policemen from Sudan to venture capitalists from New Mexico and adores showing visitors from around the globe his home city and county.
When Matthew was a child he wanted to be a hotel manager and had an almost encyclopedic knowledge of international hotel chains. His interest in all things travel continued through life. He says the reason we embark on journeys is for the unknown, to make discoveries outside our realm of imagination. His own travels have circled the planet. A chance-meeting with a charity worker led to a lifetime dream-trip to Rwanda where he walked among the mountain gorillas, something he couldn't have imagined coming true when watching Gorillas in the Mist as a child. That trip also fed Matthew's appetite for learning about war and atrocities and how humanity can endure and overcome. This passion has led to him taking self-study trips (what he calls holidays) to Bosnia, Serbia, Cambodia and Vietnam, where he and Kirsten met in Hanoi outside Ho Chi Minh's mausoleum.
Matthew has a keen interest and knowledge in all aspects of history, British and American politics and world affairs.
INCLUSIONS: prices include hotel accommodations – full breakfasts daily – three three-course dinners – one lunch – daily tours and transportation while on tours – private guide – tastings – and writing workshops.
The group size for this trip is just 10 participants! Please email Kirsten at writers-expeditions@mail.com (and to make sure we get it please cc kirstenkoza@gmail.com), or message from the Writers' Expeditions Facebook page with any questions you might have. We respond quickly, so if you don't hear back from one of those, please do try an alternate, and please check your spam bin for our reply.
EXCLUSIONS: international flights and transportation to and from the first and last hotels – alcohol