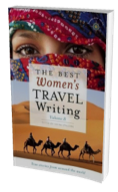 Kirsten's adventure "Mare's Milk, Mountain Bikes, Meteors & Mammaries; a nipply night in nomad's land" has been published by Travelers' Tales in The Best Women's Travel Writing, a collection of the best travel stories from 2012.
Enjoy photos from Kirsten's cycling expedition in Kyrgyzstan.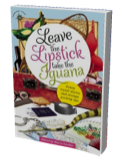 Kirsten's story "Easter Island and the Chilean with the Brazilian" is in Leave the Lipstick, Take the Iguana.
Enjoy photos from Kirsten's Easter Island bike trip.